Currently in the midst of a national tour promoting his debut album Too Young; Kyle Lionhart's recent performance at Byron Bay's The Northern was nothing short of breathtaking.
Too Young is an intimate exploration of self and music; a personal reflection of the songwriter's life. The performance drew on these themes throughout the night with the album's beauty and subtle messaging amplified by a raw passion on stage.
Opening the set with So Close and Are We Alright set a high energy in the room, cemented by powerful vocals and fat drums.
Joining the singer-songwriter on stage was Billy Otto on bass, Mitchy on keys and backing vocals, Abe McDonald on drums and Cameron Spike-Porta on guitar.
The accompanying four-piece band worked with the Northern-Shire singer seamlessly and exuded equal amounts of passion for the music they were helping to create.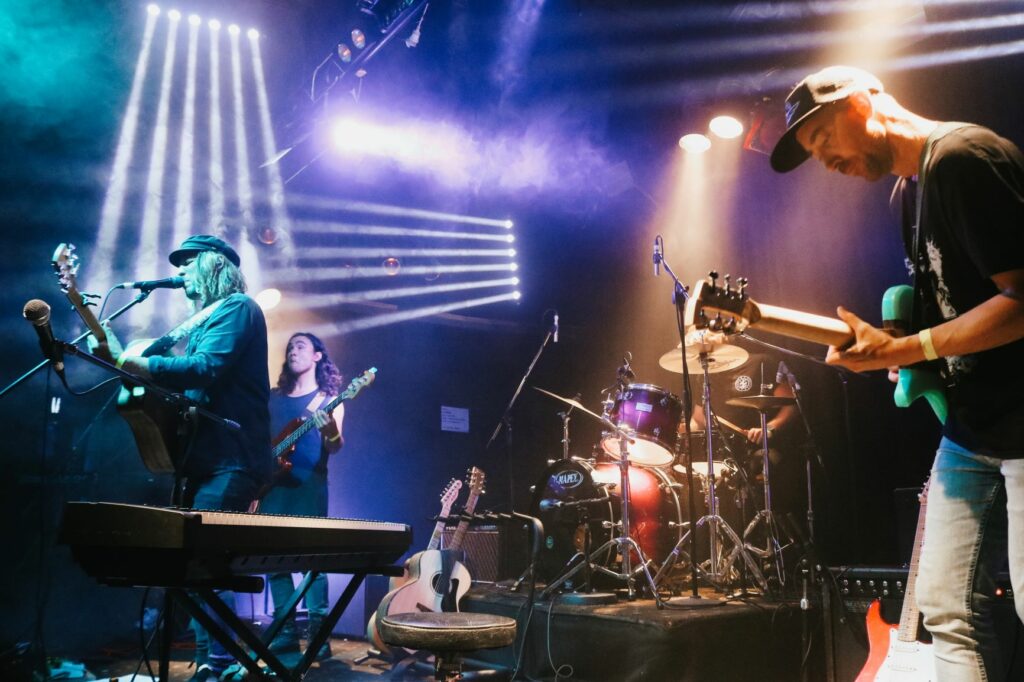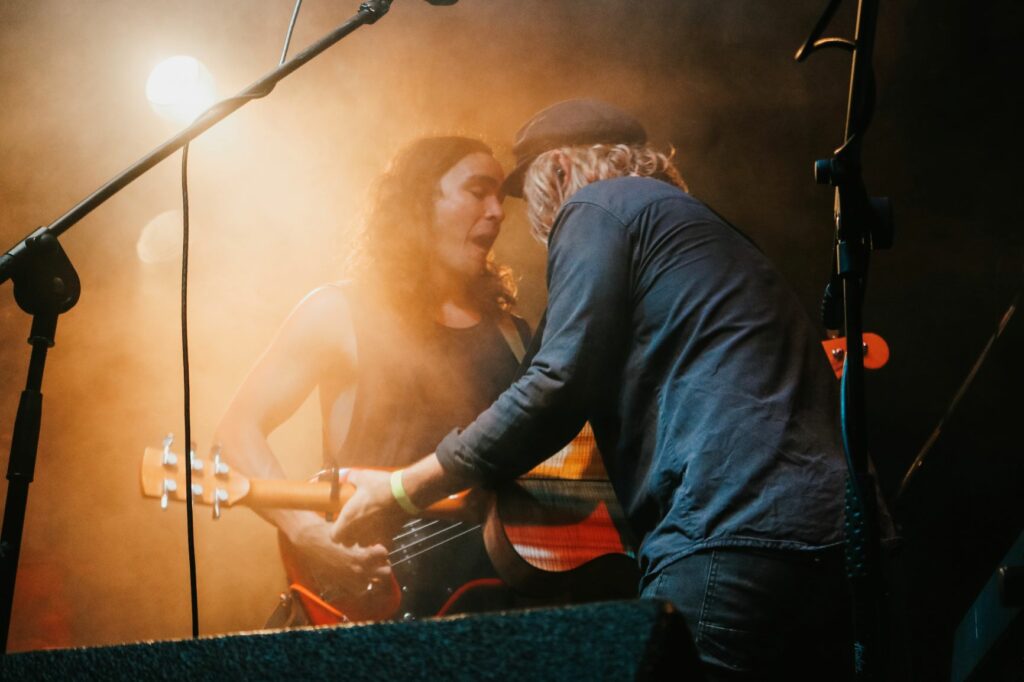 Next on the set list was Keep Pushing; a captivating song born out of the singer's frustrations at Australia's current decisions around conservation as 'more and more of us realise our effects on the Earth'.
"We have some of the most beautiful landscapes and we are abusing them."

– Kyle Lionhart
Powerful vocals worked alongside rich instrumentals to breathe life into the song and its meaning. From start to finish the song built upon itself in an epic crescendo; growing volume and passionate delivery symbolic of the deeper meaning behind the lyrics.
Sorry I'm Gone saw Mitchy and Kyle unite their voices to create a smooth harmony before he owned the stage for a solo performance of Slow Sips.
"I'm going to strip is back to how most of you remember me."
An intimate setting for an intimate song and ode to his days of busking.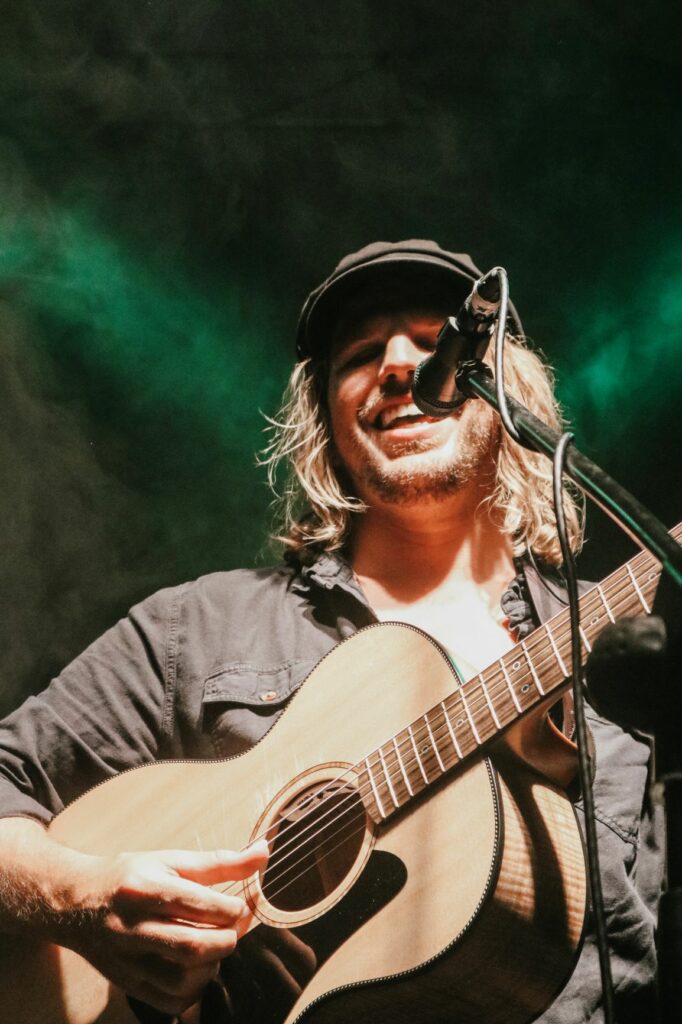 Taking a momentary break from the album, Class A Girl was preluded with a funny tale of the song's origin; a one-off meeting with someone who felt they were entitled to more than they deserved.
Interweaving humour into the show's fabric proved Kyle to be a natural on stage.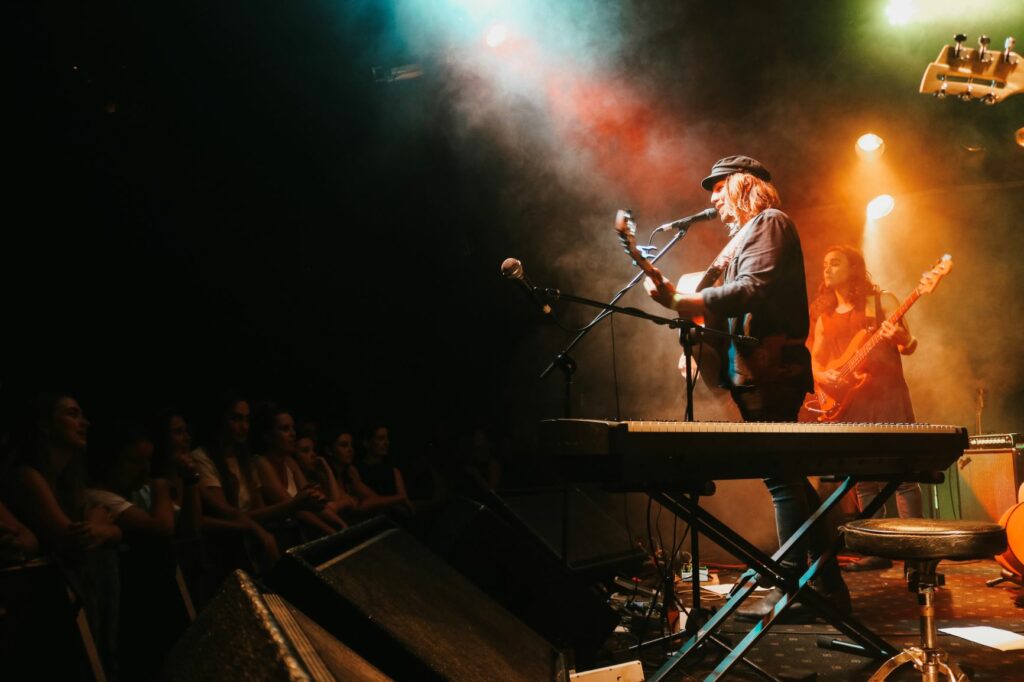 Compromise was next up before another member of the Too Young family came to the party.
"This next song was co-written by my six-year-old," said Kyle of his son who advised him We Will Be The Light.
Next was a dance between singles off the new album and old fan-favourites playing Holding On, Sweet Girl, Flying and Call Back Home. The mix of tracks ensured a killer show for both new and existing fans.
Closing out the evening with Some Things and Sleep By Rivers saw full crowd involvement with the audience moving and singing along.
Having carefully curated a set list that showcased both songs from his debut album Too Young while also featuring music from early days of his musical career ensured all fans heard their favourites. The performance at Byron Bay's The Northern was an incredible show which balanced high-energy songs with acoustic numbers to deliver a show with punch.
While traditionally an acoustic-folk artist, Kyle Lionhart's performance was riddled with such passion and vigour he has propelled himself into a realm unrestrained by a single genre. Safe to say we can't wait for the next opportunity to see this artist perform live.
Check out Marx Music interview with Kyle here
All Photography by Raine Ward