Harrison Storm's latest single Falling Down is an open letter to tough times in relationships and unfolds as a pensive piece that completely mesmerizes and penetrates the soul.
"Falling Down is a song about those times in a relationship where there seems to be a shadow looming overhead and you're desperately trying to see through it and hang on."

Harrison Storm
Since its release, the single has left fans even more enamoured with the music Storm creates, having already amassed over 63 thousand listens on Spotify.
This time exploring the world of relationships, navigating the unknown and the hard times that inevitably surface; Falling Down is honest lyricism at its finest.
Always felt this could get dark
Held on 'cause things change fast
I'm sorry that I didn't help at all
Who knew we could lose it all

Darling I feel I'm falling down, down
Darling I feel I'm falling down, down
'Cause it's not right, it's not right, it's too hard
It's not right, it's not right, it's just too hard

Falling Down – Harrison Storm
The Melbourne based singer-songwriter's latest single sees a marriage between vulnerable lyrics and strong instrumentals as he heroes the guitar and drums. The combination of which has resulted in a cross of genres culminating in an indie-rock, folk, soul track.
Storm's vocals are passionate and unrestrained and work flawlessly alongside the instrumentals to rise to crescendo in the most essential lyrical moments of the song.
A clear demonstration of Harrison's innate musicality, Falling Down offers an intimate insight into the goodness we can expect from his upcoming EP.
There's nothing but exciting times ahead for Harrison Storm who will be heading overseas for his own headline tour across Europe. Thankfully, the musician has also announced an Australian tour in August so be sure to catch one of his live performances in your closest city.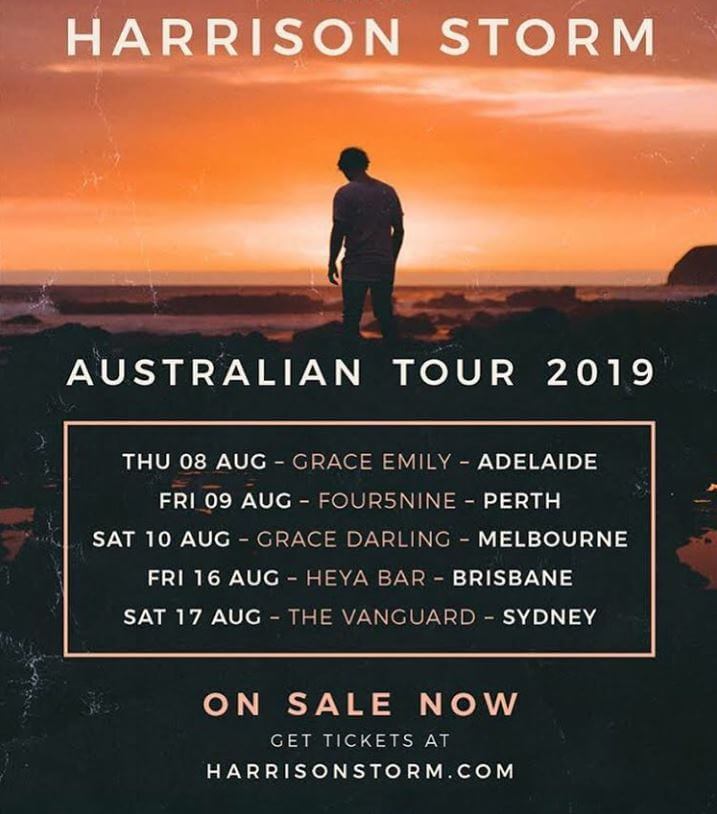 Check out Harrison Storm's upcoming tour dates here