Soaked in a raw poignancy and peppered with hope; Kyle Lionhart's freshly released debut album Too Young is a culmination of defining moments from throughout the singer-songwriter's life.
Having cultivated a strong following from his days of busking, the highly anticipated album has proved its worth; achieving a huge 7 million streams within its first week of release!
Marx Music had the opportunity to chat to Kyle just before the album's release where we spoke about all things Too Young, connecting through creativity, custom Emery Surfboards and Fenech Guitars.
Take a listen to our interview with Kyle Lionhart below and see just why the Northern Rivers artist describes his new album as "beautifully heartbreaking".
Kyle Lionhart's Tour kicks off today in New York City before he returns to Australia for a national headline tour.
Check out the full list of tour dates below and get your tickets here!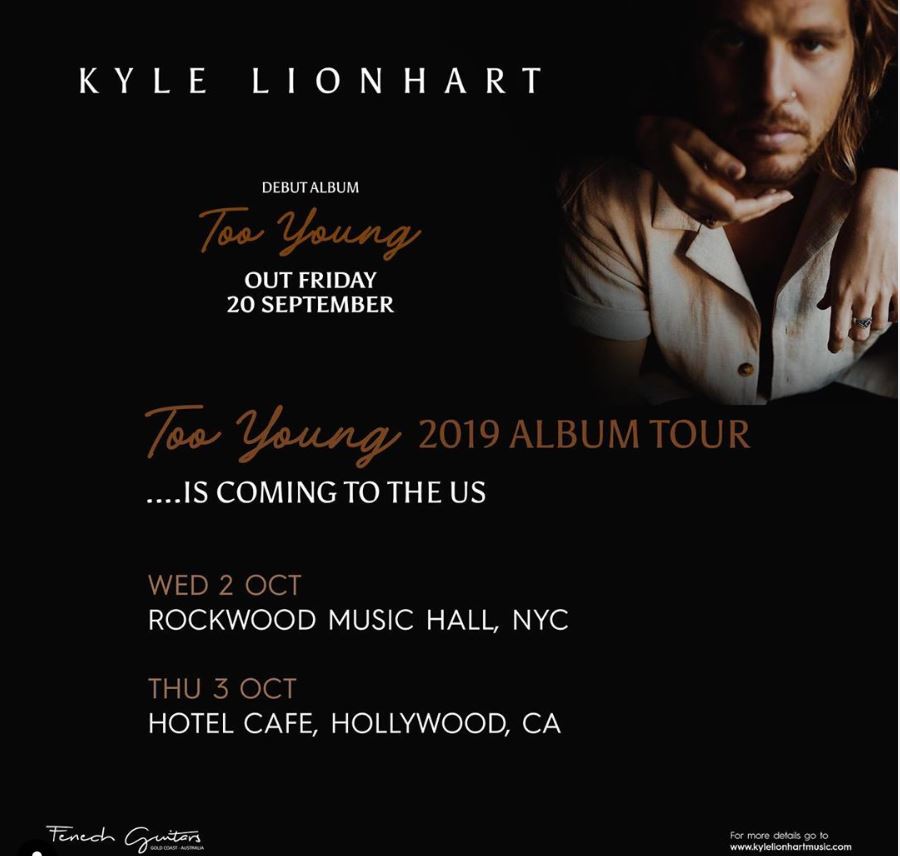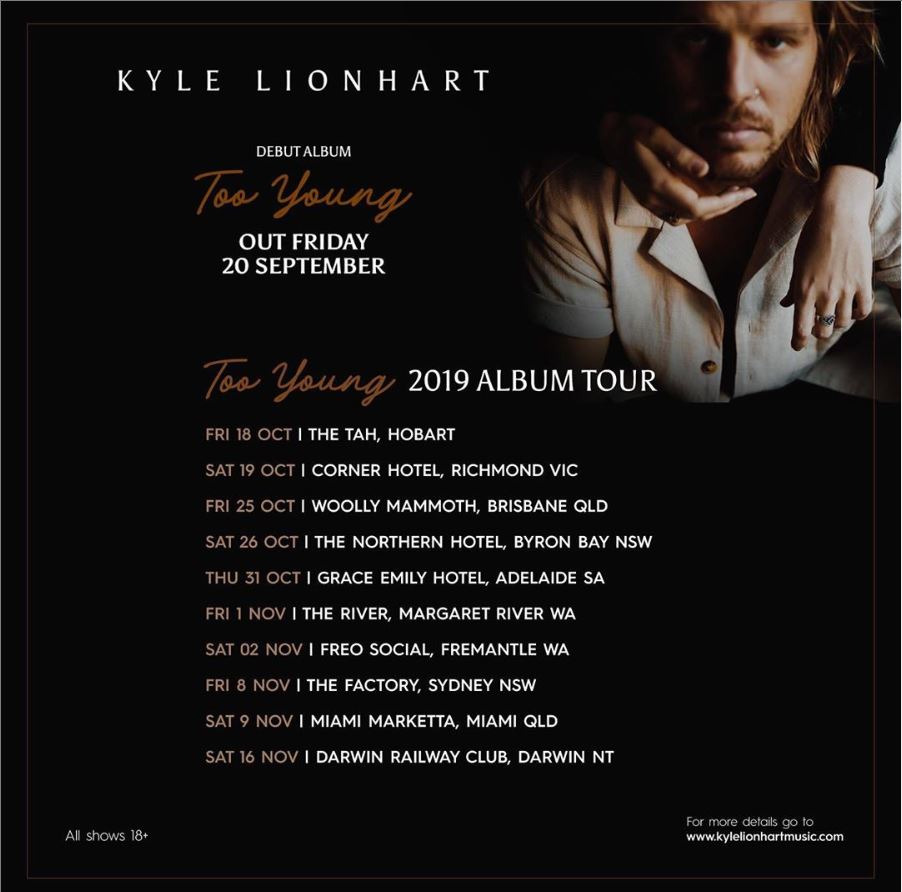 Feature photo credit: Marcus Coblyn