Words by Sam Seedsman
Smooth, breathy harmonies accompanied by a distinct electro-pop sound is a taste of what you can expect to hear from Kayex's highly anticipated debut EP; Tempus in LA.
Perth locals and life-long friends Palassi Kailis and Tom Derickx made the move to Sydney to explore their unique sound and combined creative expression, where they became studio partners and ultimately formed electronic-pop duo, Kayex.
Kailis and Derickx draw their unparalleled flavor from a profusion of genres, which you can hear throughout the EP. Tempus in LA draws you in with its funky robotic beats and dream-like synths that leave you ready for a cheeky summer.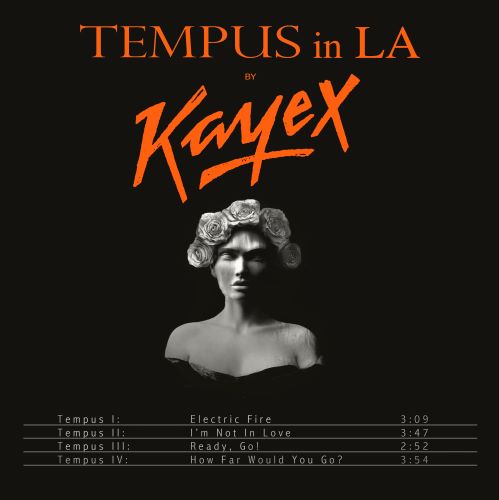 The EP is an instant mood lifter that emanates carefree vibes. It takes you to so many different levels, from space disco extravaganza to a cruisy road trip down the East Coast. The undertones throughout the four-track EP have a space-like quality to them that resemble the likes of Jamiroquai and even more recently, Kygo.
Included on the EP is Tempus III: Ready, Go, which is endlessly playable and incredibly catchy. The things that grab you about this track are the minor details that are embedded deep within. Initially drawn to the videogame-like sounds that resemble a Formula 1 countdown and the release of the ignition, just as the title suggests.
The duo inspire originality in their debut EP Tempus in LA and have us ready for Summer. Take a listen below to check out Kayex's bangin' new release.