For the last 10 years, Aussie band Caravãna Sun have forged a musical career out of upbeat, feel-good sometimes frenetic songs. However, the release of their latest single, 'Beauty and the Pain' challenges their signature sound as the band explores new musical territory. MARX was lucky enough to chat with singer-songwriter Ant Beard, Caravãna Sun's vocalist and bass guitarist, about the band's new sound.
'Beauty and the Pain' is a drastic contrast to the band's previous work, especially compared to songs such as 'The Bottle' or 'Gaia' which have a deeper dependency on instruments like the trumpet to truly bring them to life, whilst their latest tune has a far edgier, almost risqué vibe.
Beard attributes the band's new direction to a new method of creative output.
"For 3 hours at a time we were just playing in a room together. Nobody was talking; just recording it all and seeing what would happen.
"That song didn't have any lyrics to it, it kind of came from a bass melody and a couple of things that clicked over about 20 seconds," he said.
Beard generally takes the role of lyricist within the band, describing his style as soulful and blue in colour.
"I took that idea back to my house and thought man I'm resonating with this for some reason! Something's in it!
"So, then I went home and started expanding on a bunch of the lyrics and I took my version of it down.
"Then the song kind of took on this new upbeat life".
The lyrics effortlessly compliment the track the band worked together to create as the song dives into the reality of relationships. The good and bad times and the inevitable struggles that expose themselves in all relationships.
The success of 'Beauty and the Pain' has paved the way forward for the band with the vocalist acknowledging the song as the catalyst for their new style.
"It was definitely the start of opening up this whole new can of worms that is now filtering through all of our music which is super exciting," explains Beard.
"It's always a hard one with music and I think the biggest thing I try and maintain throughout any creative process is as soon as you start standing in front of a song or start to put your mental hands on it, I find that is when it starts to lose its essence.
"I think for songs like 'Beauty and the Pain' it has that sort of darker edge with the lyrics but I think it was a perfect example of not trying to stand in the way of something that is meant to be said in the moment."
Drawing on the organic nature of the song, 'Beauty and the Pain's video clip is built off behind the scenes footage and provides an insight into the groups dynamic.
"We've been together for 10 years and I usually do all the film clips for the band just cos I really love that aspect of it in the sense of organising.
"That one was honestly the least amount of money and the least amount of effort and has probably had the best response out of anything we have done.
"So I think it's exactly that this song was born from this creative thing and we wanted to get a camera in there and capture what this was looking like. Simple but I think sometimes simple is best," says Beard.
Fresh off the back of their Australian tour, Caravãna Sun are prepping to head overseas for their seventh European tour.
Beard recalls the time he and the band played in the Netherlands seven years ago: "We were so excited and we got to play up in the Netherlands and now seven years later we're headlining that actual festival in front of 10-12,000 people.
"It's been a really nice journey in that sense of us going back and forth to Europe."
Beard says the band's new style has been well received by fans around the world and has exposed them to a new audience. "It's been amazing," he says.
"Before we released it we had it there and we were like holy shit!
"This is very different to anything we've released and it was definitely that feeling of people are either going to love it or they're going to hate it!
"I think it's been an absolutely incredible response and I think ultimately it's just been such a fresh and contemporary version of what we do.
It seems fans are happy to follow the band's creative journey as their last album also saw success when they worked with Eskimo Joe's Joel Quartermain.
"That's been a huge highlight for us as we keep creating music today in this contemporary age. It's nice just to follow wherever we want to go and have fans who will follow and that are accepting."
The song's success is also thanks to producer Steven Schram, best known for his work with The Cat Empire.
"He really got the fine touches down and really embellished the parts that needed to be embellished. He really made the song almost what it is," says Beard.
"It was an amazing experience and it was so nice working with somebody else, like a third party outside of the band.
"Because the four of us; we care so much about what we want it to sound like and all that sort of stuff, but when you have somebody sitting on the outside that is so unemotionally attached to it, it's so refreshing.
"I think that is a huge aspect when you're working with four creative, emotional, sensitive… boys," he laughs.
Fans can expect to see new music from Caravãna Sun around September/October as the band looks forward to spending more time in the studio.
Expect big things from these guys as they continue to discover their new sound!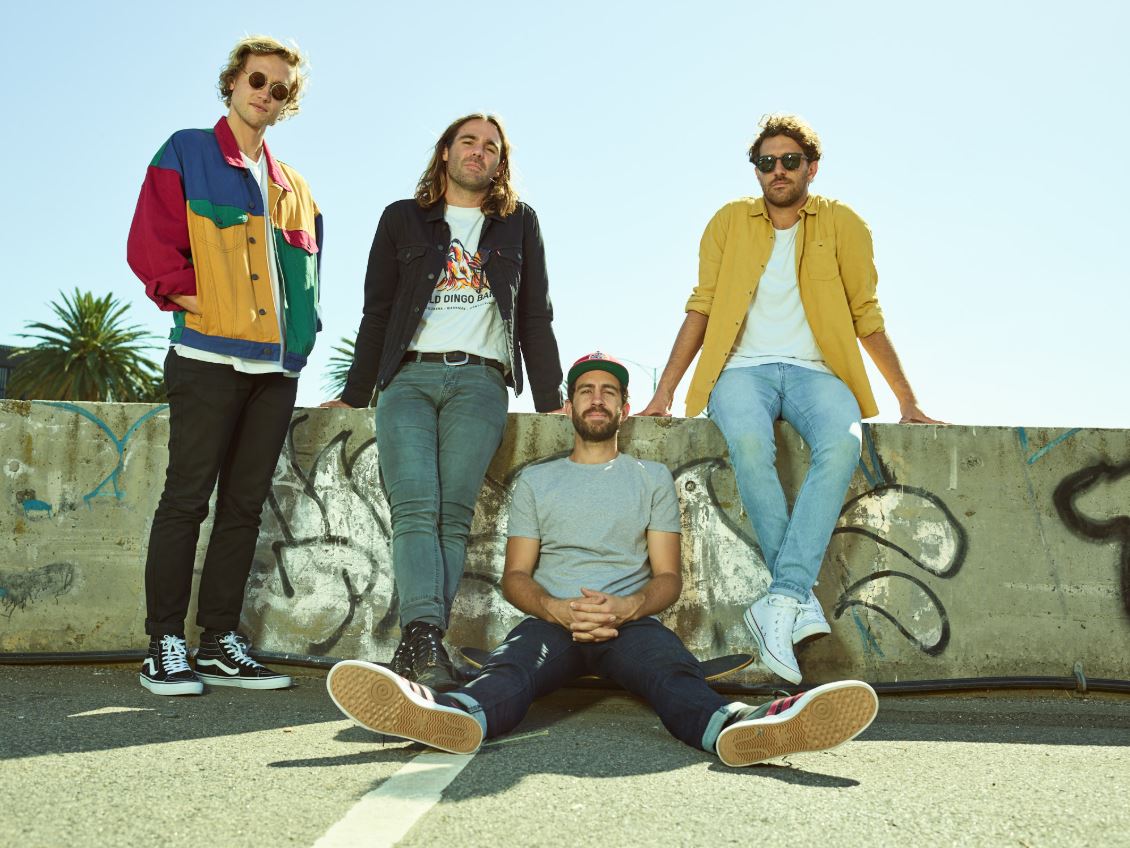 Originally Published On: 'Girl At A Rock Show'
https://girlatarockshow.com/2018/06/14/caravana-suns-beauty-pain-and-creative-new-direction/