Unofficial Byron Bay local and beloved musician Jack Johnson is waging a war on plastic and he's not alone, with an array of other artists joining the flanks at this year's Byron Bay Bluesfest.
While the festival celebrated its 30th birthday and a past filled with incredible music, it also embraced a step into the future; one which encourages the music industry to hold itself to a higher environmentally responsible and sustainable standard.
On Saturday, the third night of Bluesfest, Jack Johnson hosted a press release with fellow musical juggernauts Lukas Nelson and Nicky Bomba from Melbourne Ska Orchestra, as well as Festival Director Peter Noble as they introduced eco-initiative BYOBottle.
"The BYOBottle Campaign engages artists, venues, festivals, and fans to reduce plastic waste in the music industry by promoting reusable water bottles and water refill stations at music events," BYOBottle.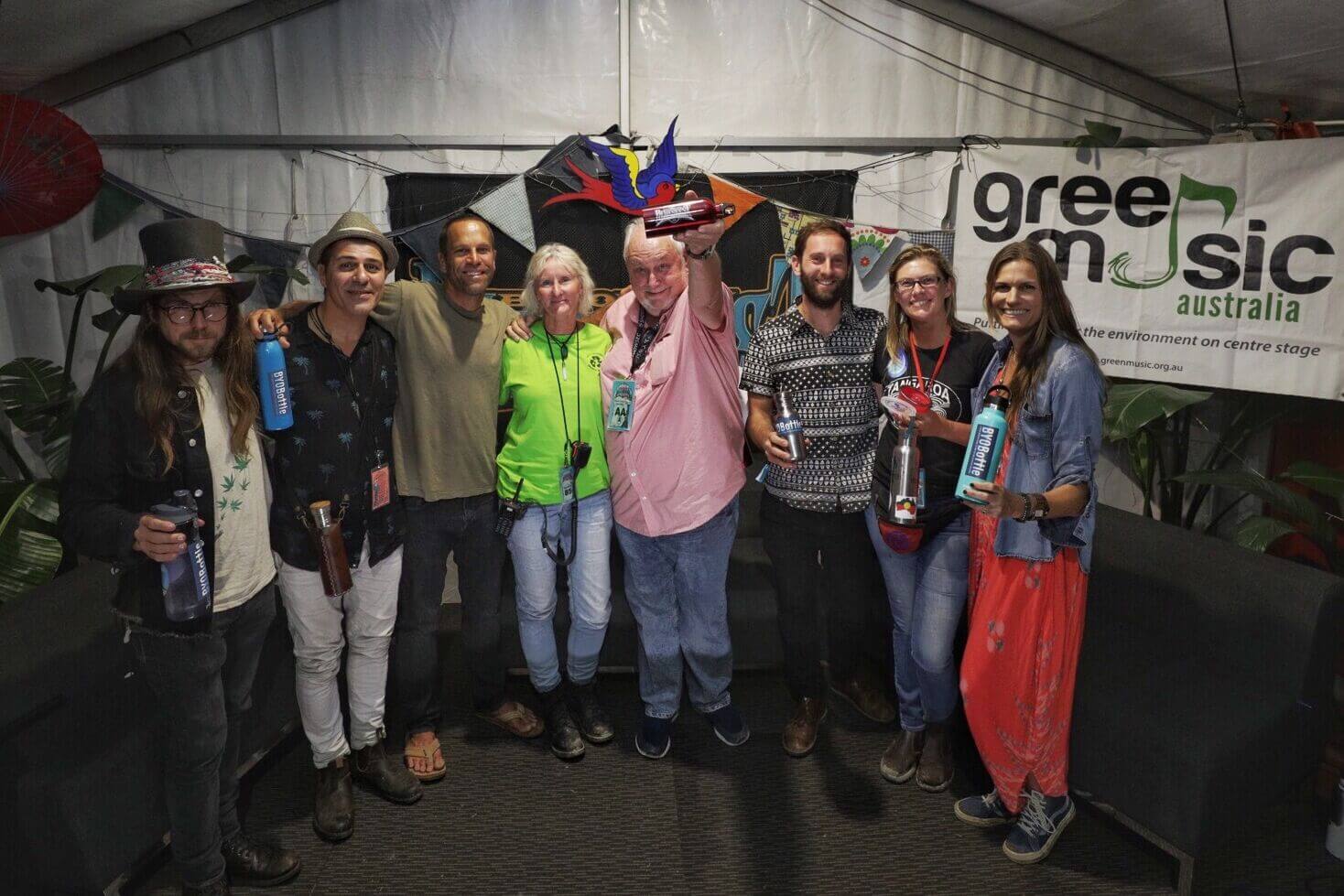 The environmental campaign, spearheaded by Johnson was launched by The Sustainable Concerts Working Group (SCWG); a collective of music industry leaders and environmental experts advocating an eco-conscious music community.
The initiative's ethos is simple; to encourage artists, festivals and their attendees, venues and all those involved in the music scene to make a conscious effort to bring their own water bottles as well as providing refill stations both front and back of house. It also advises musicians to include clear language in their riders to instruct no disposable water bottles in hopes of reducing single serving plastics.
The initiative is well needed, with current statistics predicting that the ocean will hold the weight of more plastic than fish by 2050.
"There is a powerful wave of momentum building to reduce plastic pollution. BYOBottle is a campaign that the entire music industry can unite around."

Jack Johnson
Joining Johnson at the press conference was Lukas Nelson, fellow advocate for a cleaner, greener future.
When battling single serving plastics, which pose as convenient and cheap, the shift to reusable products comes at an inevitably higher cost. However, Nelson reminds us that this is all dependant on demand.
"There has to be a balance between economic sustainability and sustainability in general. What you have to do though, is create a demand in the public for this kind of thing," said Nelson at the press release.
"That's what we're trying to do here is raise awareness for all. To talk to people, that's what Jack was saying; by bringing more and more people into the network of not only sustainability in terms of our reusable water bottles, but also in music that's independent. All these things, they're all part of the broader idea that corporate influence values quantity over quality. That's what they value and so we have to get people more interested in quality. It comes with the knowledge that it exists. Central awareness of it is enough for the large percentage of the population, especially music lovers who are conscientious people I think by nature. If you just let them know through social media, through doing these initiatives at the show. You know maybe you can't have everything this year be green because it wouldn't be financially viable, but you know next year or the year after maybe you'll have everybody in the community demanding this happen and willing to pay more for a service like you're describing. I think it comes with the momentum of interest in something like this, that's just about raising awareness. So, on a grander scale it's about telling people about it and that's what we're doing here," said Nelson.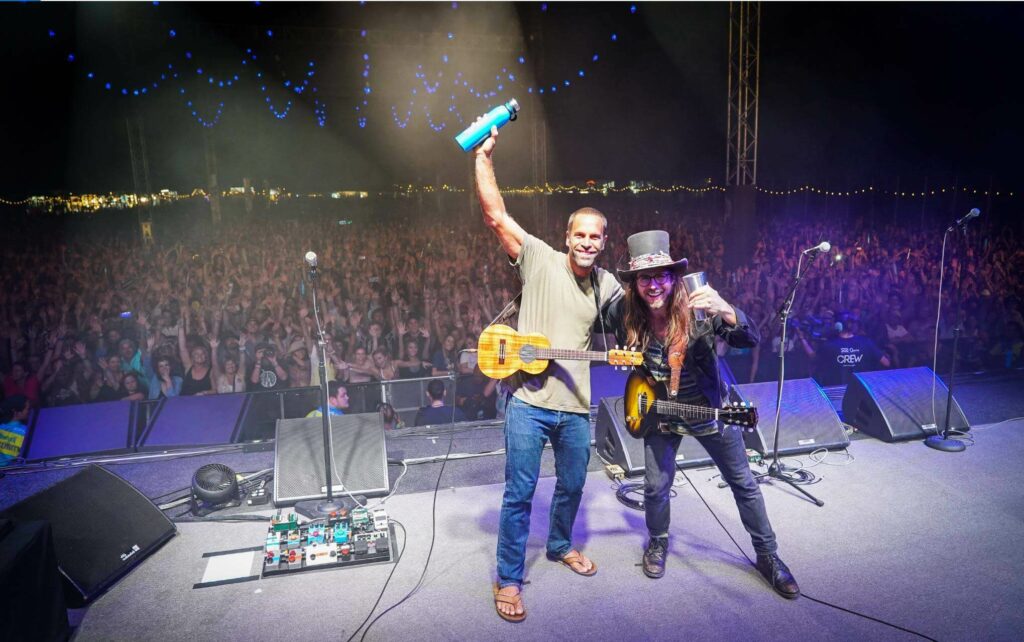 There was certainly an increase in re-fill stations at the festival this year, with many of them being free.
"You know when this first came up, we embraced it immediately. We're the only festival to have won the A Greener Festival Award six times! I also want to acknowledge my team who have been doing it for a very long time," said Peter Noble at the conference.
The festival also brought in water service We-Refill which gives attendees the option of chilled, filtered or even sparkling water. The service was also incentivised, offering those who purchased from We-Refill an entry into the draw to join Jack Johnson at a beach clean-up event. A clever incentive using one eco-initiative to promote another.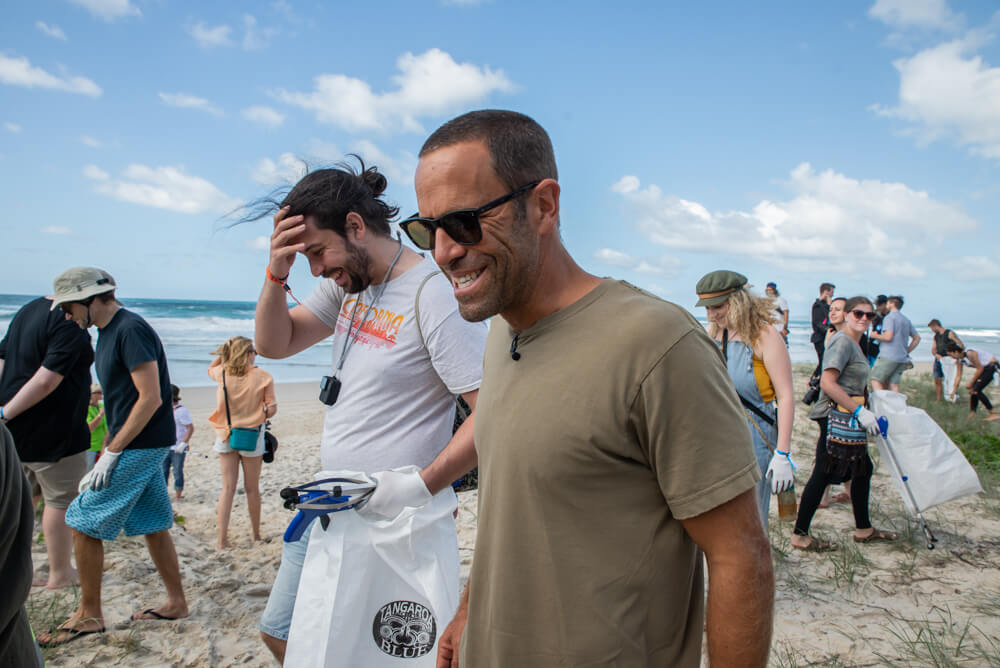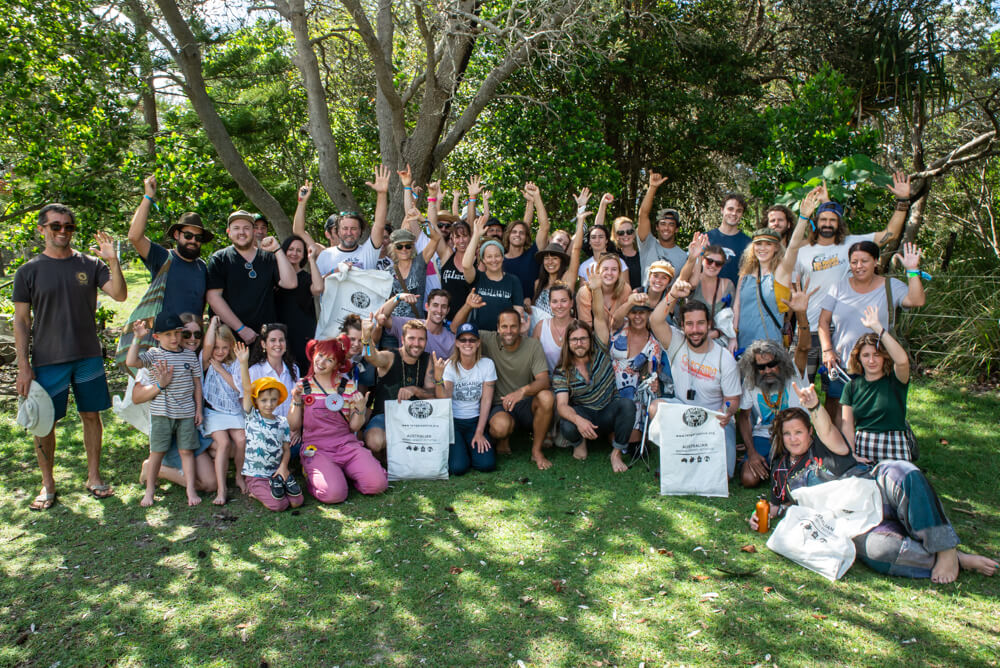 "In our shows what we do a lot of times, is we have a certain area where we try to incentivise the fans that come. We usually have non-profit groups set up so when they come over there they come over and take a picture holding these signs that are making a commitment to cut down on single use plastic or signing up for membership with a non-profit group. There's a lot of different ways. They can enter to win and get side stage tickets or get the best seats in the house or other ways; sometimes a meet and greet to say 'Hi' and get a picture after the show. There are ways to incentive people to get the idea out there into the world," said Johnson.
Bluesfest is an inherently conscientious festival, evident from its recognition of indigenous culture through to its efforts in preserving the environment through such initiatives as BYOBottle.
"I don't know any festival where people do quite as many sit ins. It's the perfect place to come together and do something like this because of the collaborative nature of the festival. It's really nice to be here," said Jack Johnson.
Marx Music has pledged to BYOBottle and eliminate single serving plastics.
Click here to see how you can get involved in BYOBottle and pledge your support for a plastic free future!
Check out the list of artists who have pledged to BYOBottle: https://byobottle.org/partners