Our favourite time of the year is well and truly in full swing! A time when we get to see our favourite artists perform, loads of incredible on-stage collaborations and a time to let your fashion-freak-flag fly. Festival Season you good thing, we've missed you.
All this goodness aside, one thing reigns true every year; we need to take better care of our environment during festival season. After a three-day bender it's not uncommon to see festival campers pack just what they want, walk out of their tent, into their car and drive off leaving perfectly good camping gear (and insane amounts of rubbish) behind.
So, why not make a difference this year … and with Splendour just around the corner, we've got you covered, from camping to fashion. Here's a "how to" on what you can do to help look after your environment this festival season.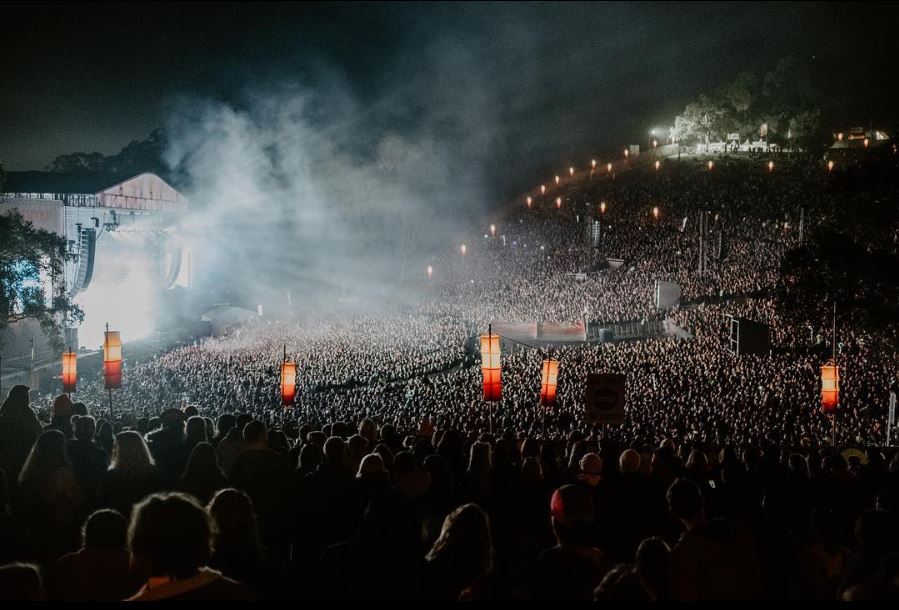 CAMPING
It's super simple to make a difference when you're camping onsite.
Firstly; take your things with you when you leave! Splendy has you sorted and has loads of spots around the camp grounds if you need to get rid of your rubbish and recycling stat.
Secondly, instead of ditching your tent – because let's be honest you're never going to get it back in the bag – donate it to the Splendour team who recycle these and give them to the homeless. Not only will you be helping the environment by not leaving non-biodegradable things strewn across the festival site, you'll be helping someone who really needs it.
RUBBISH & RE-USABLES
Single-use plastics are the bane of the environment's existence.
One of the biggest contributors? Plastic water bottles. This year We-Refill has been providing you with plenty of refill stations around your favourite festival alongside the BYOBottle Initiative which has gained huge momentum with artists such as Jack Johnson. All you need to do is bring your own bottle. At this year's Bluesfest, their service meant that thousands of plastic water bottles were saved!
Right up there with plastic water bottles are coffee cups so be sure to bring a reusable keep-cup for when you need your inevitable coffee fix to get yourself ready to go again.
FASHION
One of the best parts of festival season is of course the fashion so this is one we are SO excited about!
Thanks to the great minds at Minimal Glitter, BIODEGRADABLE GLITTER IS A THING! This is not a drill.
The latest fashion trend to sink its teeth into the festival scene is none other than childhood favourite art-medium; glitter.
What began as an innocent highlighted cheek and perhaps the odd glittered braid, has now become a fully-fledged outfit.
From glittered hair to glitter tits, we see more and more of the shiny accessory as each year passes and another festival rolls around. The only issue is, have you ever stopped to consider where all those tiny little sparkly pieces of goodness go after they've spent the day covering your nips?
The sad truth is the environment, and while glitter is fun and looks great, it is a micro-plastic.
Micro-plastics are a major enemy of the environment as they are neither recyclable nor bio-degradable. As a result; they find themselves in our oceans, the stomachs of our wildlife, and have even been found in human food and water sources
With current trends predicting there will be 12 billion tonnes of waste in landfills by 2050, now seems like a good time to start making a conscious effort to curb our plastic consumption, so yes: every piece of glitter counts.
Thankfully, biodegradable glitter is now a thing so now you can have your glitters tits and save the environment too!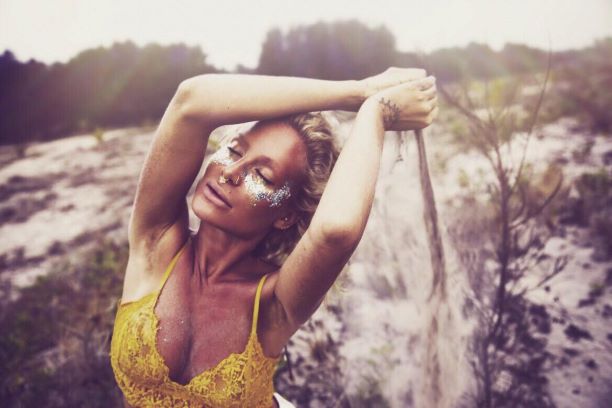 'How?!' We hear you cry! Well, glad you asked!
The team at Minimal extract cellulose from ethically harvested hard woods like eucalyptus trees to create a plant-based cellophane, from there it is dyed and produced to make glitter. Think of it as covering yourself in tiny sparkly trees if you like.
The beauty of using this innovative product is when you're getting down and dirty in the mosh pit and inevitably sweat off your glitter-clothes, all you need to make sure you take away from the festival with you is your pal.
Be sure to check out Minimal Glitter's full range here for all your festival glitter needs!
So, there you have it; from camping to biodegradable glitter, it's super simple to make a difference this festival season!