It's a good day for Boy & Bear fans! Today, the five-piece band have announced they will be releasing a brand-new album titled At Golden Retriever Studio on Friday 24th July.
The fresh work is a collection of acoustic versions of songs from both their back catalogue as well as current album Suck on Light and even includes a brand-new track in the mix.
"When we tour the USA we often get asked to perform our songs acoustically when we are on the radio. This usually involves acoustic guitars, tambourines and a toy keyboard, with the 5 of us jammed into a small studio.
It gave us the idea to record a selection of acoustic tracks and present them as an album."

Boy&Bear
The upcoming album was recorded in Sydney with esteemed producer Simon Berkelman at Golden Retriever studios with the band performing on acoustic guitars, a bass and an upright piano.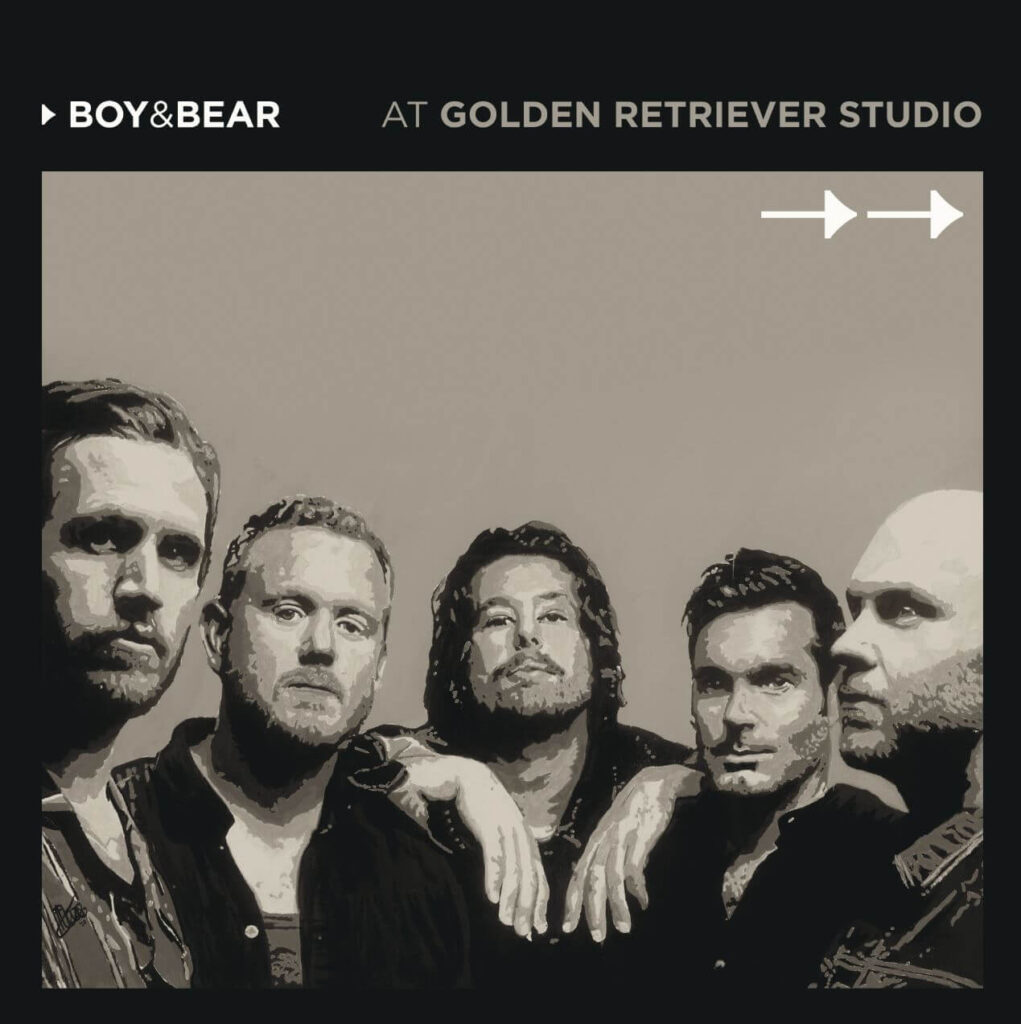 "The sessions brought an honest an intimate mood to the songs and was a great experience for us.
"This song was super fun to record stripped back. It took on a whole new life and feel which was refreshing. In a nice way, it loses the shimmer of the full production but gains a pleasant nostalgia and hopefully draws the listener in even more so to the story behind it," says Dave Hosking of the album's newly recorded track Bad People.
The nine-track acoustic album includes reworded songs from the triple j featured album Suck On Light as well as #1 ARIA Charting albums Limit Of Love and Harlequin Dream.
The new album also includes Boy & Bear's acoustic cover of Chris Isaak's Wicked Game as well unreleased track 3 Moons; a track initially recorded for Suck on Light which has now found its home on their acoustic album.
At Golden Retriever Studio Track List:
Telescope (acoustic)
Old Town Blues (acoustic)
Suck On Light (acoustic)
Limit Of Love (acoustic)
Bad People (acoustic)
Hold Your Nerve (acoustic)
Southern Sun (acoustic)
Wicked Game (acoustic)
3 Moons
At Golden Retriever Studio on Friday 24th July
Today's announcement follows the news of the postponement of Boy & Bear's Suck On Light Tour until November 2020. Re-scheduled dates are listed below with some changes made to venues. For more information please visit Boy & Bear's website.