Having captured our attention earlier in the year with her single (in)Sanity, Aya Yves brand new release Smart Girls has us ready to bestow a crown upon this dark-pop queen's head.
A girl-power anthem about owning your mistakes, Smart Girls is a reflective, sassy track that champions self-love and growth post breakup.
Continuing to experiment with the dark-pop soundscape, Aya's new track mixes juxtaposing sounds to convey the track's narrative arc while her purposeful lyricism fires at its target with precision.
Heavy piano strokes in the bridge allude to realisation and self-absolution before revealing a stripped back percussive chorus complimented by her refined vocal-work.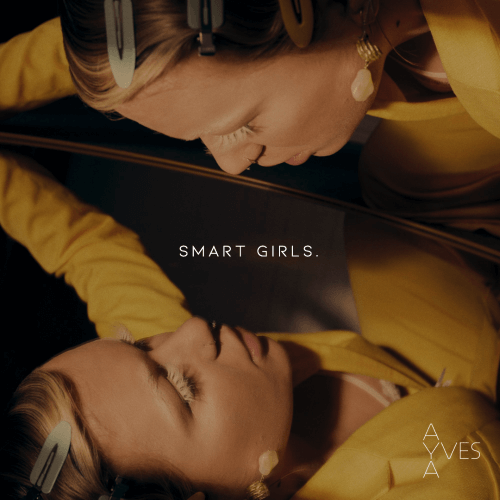 "For you to start projecting
Like I was the issue,
Oh, this is all on you"
"You say you want a good thing
But you wouldn't know a good thing if it
Hit you in the face babe
Smart Girls make mistakes babe"
Aya Yves- Smart Girls
Incorporating synth and a moody-pop production, Smart Girls demonstrates a real sense of restraint and allows each musical component its time to shine in the track. This not only makes for a captivating listen but shows how much Aya Yves is willing to challenge herself.
With her new single Smart Girls having catapulted her into the sonic world of dark pop royalty and an EP set for release before the end of the year; we are absolutely hyped to see what else she has in store.
Check out Aya Yves new single Smart Girls below.