Maritime lamps stand in front of an ocean sky backdrop, the words 'Ziggy Alberts' scrawled across the image. In front is a keyboard, two guitars and a microphone. The lights dim, and the crowd erupts in applause as Ziggy Alberts walks on stage.
Saturday night's Tivoli performance marked show number 36 of 37 in Albert's Australia/ New Zealand portion of his 'Laps Around the Sun' World Tour. The tour has seen massive success, selling out entirely. Given the performance he gave on the weekend it is of very little wonder why.
Opening the evening with pensive track 3 Degrees South, Alberts set the mood in the room; flawlessly pairing deep vocals with soft piano key strokes.
Next up, On Hold followed by fan favourite Runaway and Yu (A Song For Koda) where he urged everyone to get their phone lights out. A sea of lights to guide the sailor home, fitting the oceanic theme throughout the evening.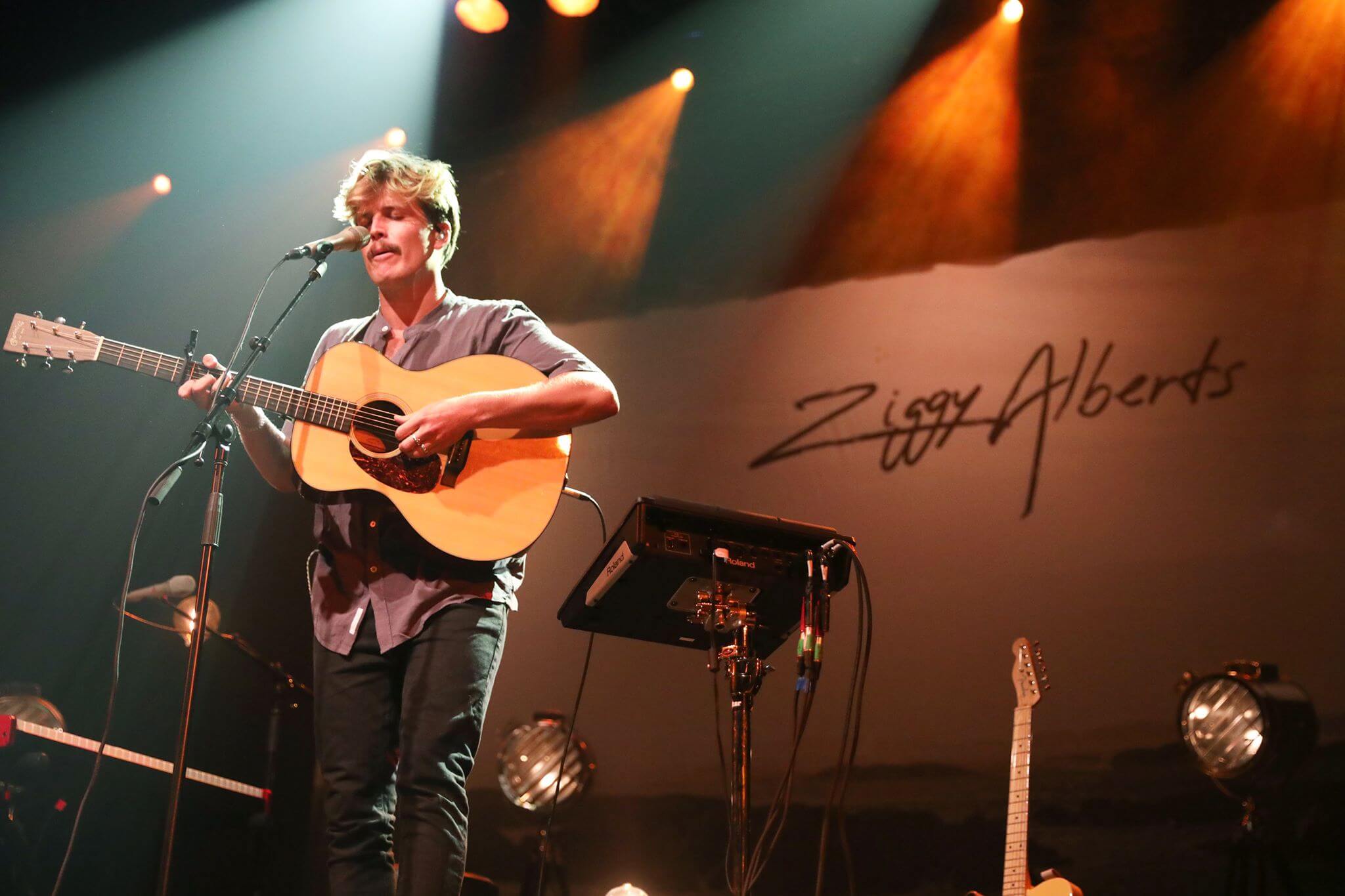 "Who here likes Thelma Plum?" Ziggy asked the audience introducing the next song on the set list.
Worn Out, which namechecks songstress Thelma Plum, had the crowd moving to the beat.
Taking a moment between songs, Ziggy addressed the room.
"What I want to say tonight for all of us, I think that as good as it is to share Facebook videos I think now we need to focus more on calling people. The people that we think about when we are reposting or sharing something about mental health. That person that is in the back of your mind. Lets just give them a call instead.
"Instead of waiting for the right time which sometimes doesn't come or waiting for the invitation. If you are close to somebody let's get old school and just turn up uninvited at their doorstep or at their folks' house, wherever it is. Knock on the door and let's get a cup of tea with them. Let's check in on our mates. We need to get some quality back so let's speak out, speak up and let's check in on each other."
Props to Ziggy for using his public position to shine a light on an issue such as mental health during his performance.
Diving into Heaven and Better Off (The Captain Planet Song) he showed us his diverse skill on the guitar before returning to the keys for Best Friend. A slow song singing of falling for a partner's best friend.
Stronger tied in beautifully to Bright Lights, one of Ziggy's most recent releases. Bright Lights is a song of enjoying life, of looking up from our screens and diving into all the adventure life has to offer.
Albert's passions extend themselves deeply to the environment, with the night's performance reaching its pinnacle as he introduced his penultimate song; Laps Around the Sun.
"I'm going to talk about something serious for the last time tonight before I play this song," he said to his fans from the seaside themed stage.
"In the Great Australian Bight, there is currently an application for open ocean drilling. If there was an oil spill, it would affect four state's coastlines.
"All I'm asking is for you to do some research, form your own opinion but don't turn a blind eye to it. We're going to need all the help we can get and each one of you can do something about it."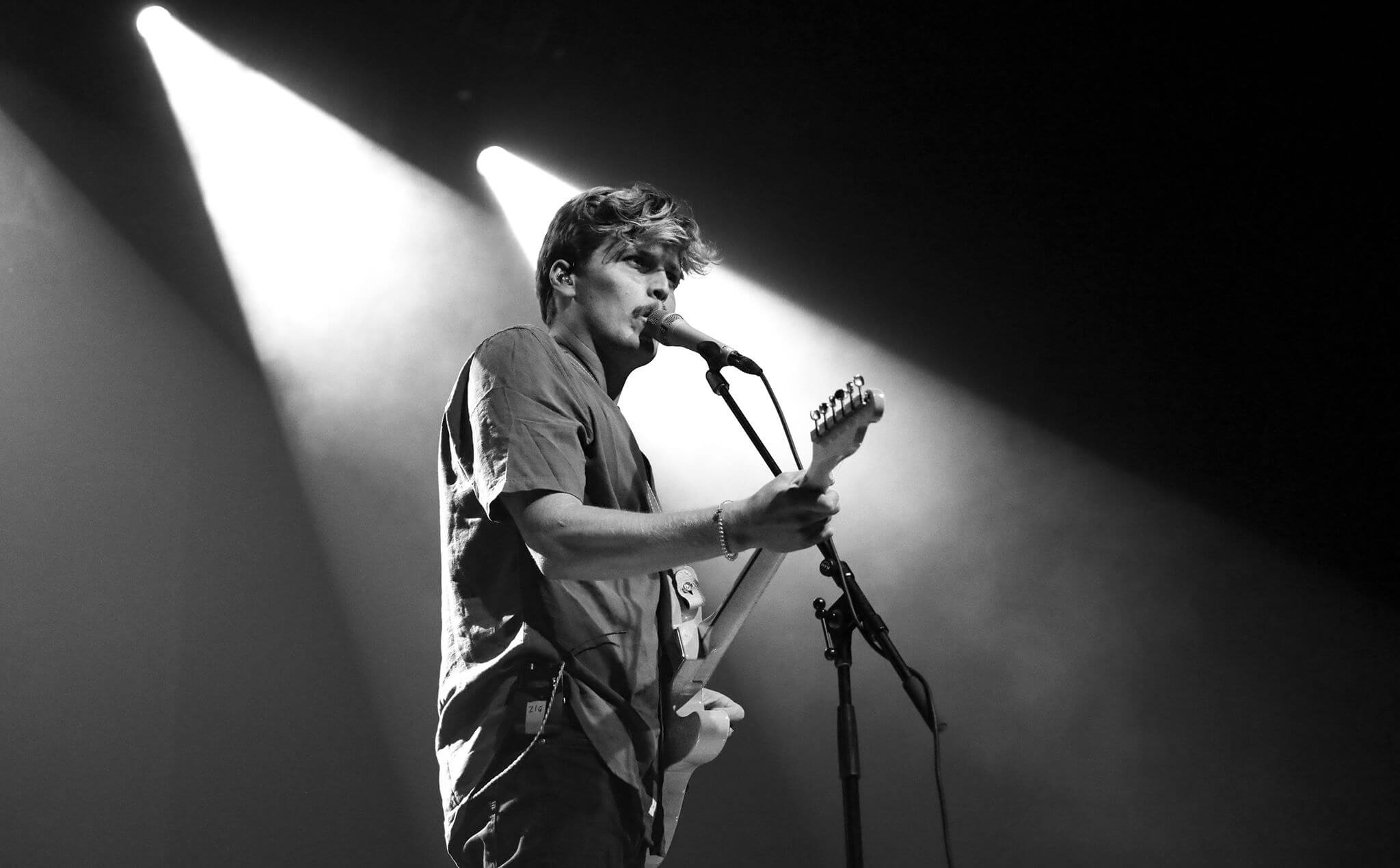 The sentiment was met with applause from the audience.
To round out the show, Ziggy left fans with the incredible Love Me Now before returning to the stage for a single encore in which he played Gone.
The crowd carried the vocals as he wandered the stage playing guitar before jumping back on the mic to bring it home.
With a captivating yet humble stage presence, Ziggy Alberts' performance was a dreamy ride through poetic lyricism and poignant music.
Looking forward to Ziggy's next performance (here's hoping it's sooner rather than later)!
All photography by Emma D'Anna