Today is a very big day for Indy Stanton.
Tonight's the night the 23year old singer songwriter debuts her newly released album 'The Candle Room' at Adelaide's The Jade.
Having begun her career posting YouTube covers, she's now signed with Attaboy Records and spinning out tunes already gaining momentum within the music community.
Marx Music was lucky enough to chat with the upcoming songstress about her debut album.
Marx: So Indy, tell me about 'The Candle Room'.
Stanton: This album is just a page out of the diary of my life. I feel very vulnerable. It's got a lot to do with some of the relationships I've been in and had, and the relationship I've had with myself. Anyone who listens to this album will know me on a really personal level and that's terrifying.
Marx: It's a brave thing to do, expose yourself completely as part of your art. How long have you been working on this album? Did each song come about organically?
Stanton: This album has been going for about a year and a half. I write songs from things as they happen, so I got to 10 songs and was like, "yep that's an album!"
The Candle Room includes tracks such as Go Home, which demonstrates the singer's talent and hints at all the goodness to expect from the album. The album truly takes listeners on a journey of self-reflection with the help of popular songs such as Small Talk, before delving into softer more emotive tracks such as Place to Hide.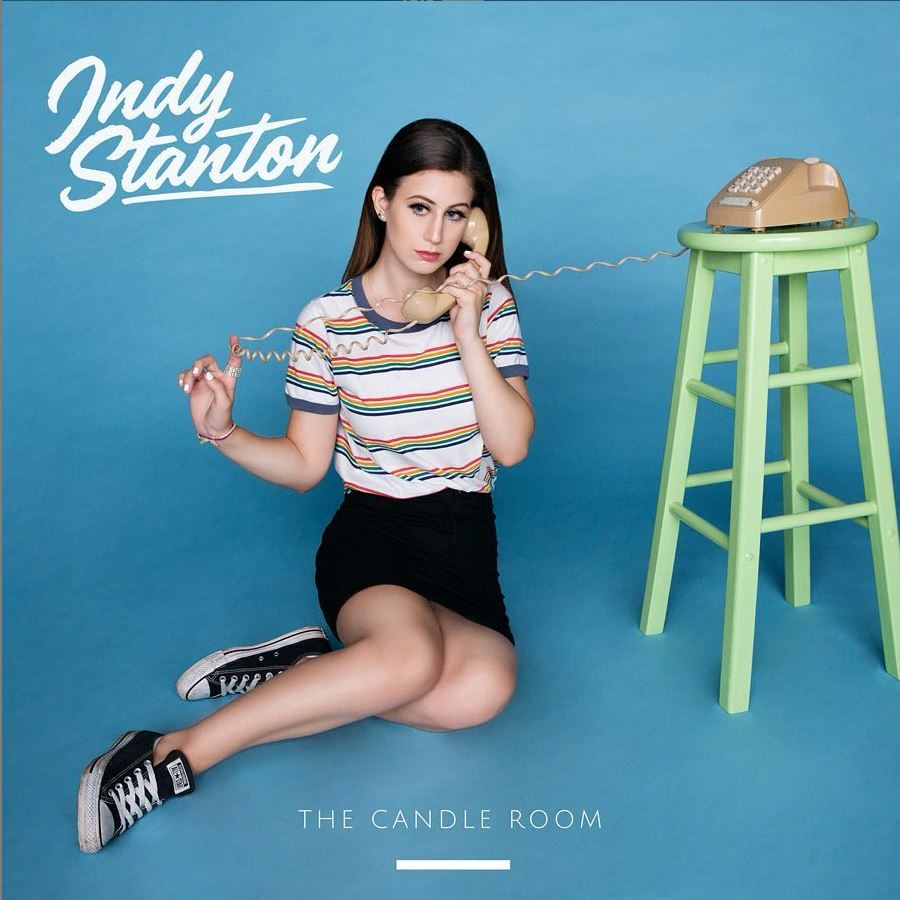 The Adelaide born singer's musical stylings are heavily influenced by a varied range of genres and artists. Songs such as 'Small Talk' mix together modern sounds with old timely lyrics speaking of peached iced teas and vodka martinis; think Lana Del Rey.
"I grew up listening to the crooners like Nat king Cole and Frank Sinatra. My dad would play Dean Martin on the way to school so that's had a huge influence in my music style," says Stanton.
Marx: Of more modern artists who would you say is influential on your music?
Stanton: I was, and still am, obsessed with Taylor Swift. She was the whole reason I started putting my words to music. She was a huge influence on me. In terms of modern artists, I think Ariana Grande is super experimental and I look up to that.
She says different things attract her to different artists, appreciating those such as Swift who pen songs honestly.
"It's just that she was someone who was not the most popular girl at school or anything. She just had this guitar and sang. I thought, 'I could do that!'" she says.
Having cultivated a following since her days of YouTube, Stanton says the response to her album has been super positive!
"I've had so many people be like, "it's such a long time coming!"' says Indy.
Tonight, she launches her album at Adelaide's The Jade.
Safe to say Indy Stanton has some exciting things on the horizon.
Keep your fingers crossed for a tour coming soon!
Check out Indy's song 'Small Talk' Below
Photos Courtesy: Indy Stanton Instagram