Kita Alexander's brand-new video clip for her recent single I Miss You, I'm Sorry is a fun and colourful reminder that admitting we're wrong and saying sorry doesn't have to be a guilt-laden experience.
The clip, directed by Courtney Brookes (aka Bourtney Crookes), follows several couples and their respective journeys as they learn to say sorry by looking inward in a fun and catchy way.
The lyrics unfold as a story of reaching out, apologising sans excuses and finding a way back to each other.
I Miss You, I'm Sorry's film clip is equally narrative with its characters moving from rigid to playful as they navigate forgiveness from both perspectives. Close shots of pensive faces give way to united couples and a smiling, playful Kita; giving life to the idea that fights can be resolved and saying sorry is always worth it.
Deep bass riffs, direct lyrics and intimate visuals collide at the pinnacle of the song indicating self-realisation and amnesty in love.
Oooh baby, I'm sorry, so sorry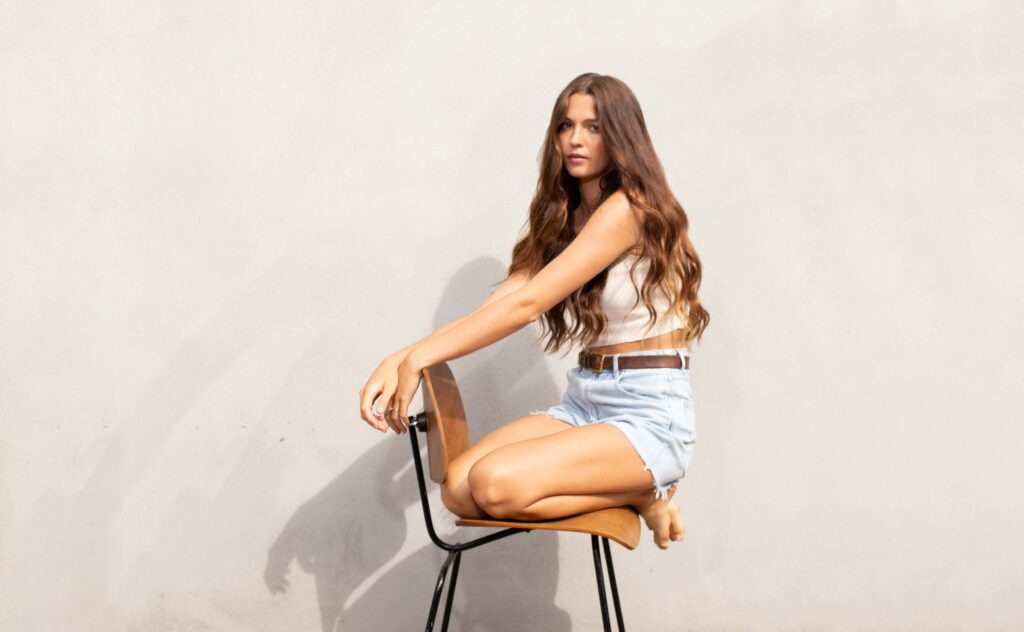 "Writing this was a real experience for me," says Kita of the single.

"It was an easy song to write because it came from experience. But it was hard to look in the mirror and realise you messed up. I don't know if everyone has that epiphany, but on this occasion, I saw my mistakes and flaws."
I Miss You, I'm Sorry was produced by New Zealand's Josh Fountain who is proving to be one of Australian/New Zealand pop's fastest rising and most in-demand producers.
Kita also reminds us of her clever lyricism throughout the track by mixing metaphors with direct statements.
Knocking on your door
So cruel to ignore
But I understand why you're treating me mean
I cleaned up my side of the street
A knocking on my door
It's day twenty-four
My poor heart still it skips a beat
"The song is very truthful, and almost word-for-word, to be honest," she admits.

"I really looked at myself. I Miss You, I'm Sorry is a reflection of turning inwards rather than pointing the finger at someone else. Because I've realised you can't control anyone or anything. You can only control your reactions and your emotions".
Check out Kita's brand-new film clip for I Miss You, I'm Sorry here