Country-soul musician and 'A Star is Born' song-writer; Lukas Nelson is returning to Australia in a few short months to perform at Byron Bay Bluesfest. I was lucky enough to chat to the musician about his participation in last year's on-stage protest against the Adani Coal Mine, artist social responsibility and all about working with Lady Gaga and Bradley Cooper.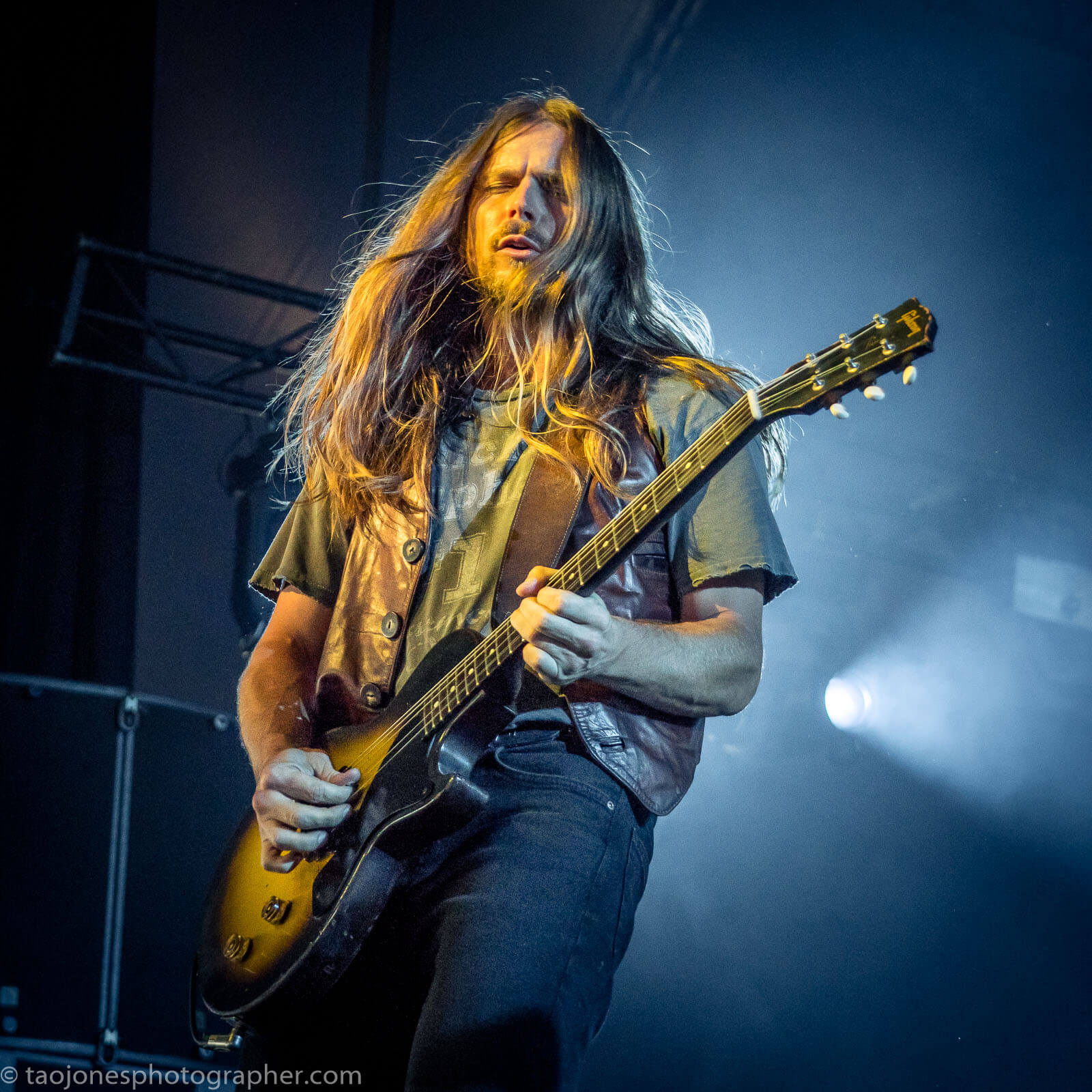 It is nothing short of admirable when a famed figure uses their position in the public eye for the betterment of the world and Lukas Nelson is no stranger to doing just this.
During John Butler's 2018 Blues performance, Nelson joined Butler and a number of other talented greats on stage, including Michael Franti and Tash Sultana, to protest the Adani Coal Mine. Standing behind a banner reading 'Stop Adani. Coral Not Coal' Nelson and his fellow musicians used their public platform to amplify the voices of many Australians.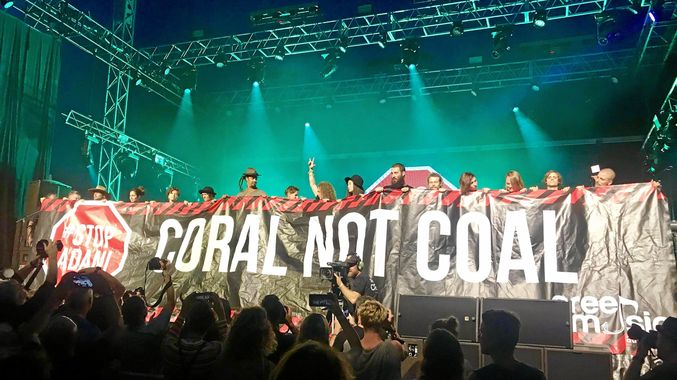 When asked what encouraged him to join the other artists on stage in a stand against the bully-corporation, he philosophically explained it as part of his deal with the universe.
"When I was first becoming a musician, I made a deal with the universe," he says.
"I have a special relationship with the world around me and I said, 'Okay universe, this is my dream, this is what I want to do. I'm going to put 100% into it and in exchange for the gift, I will give back as much as I receive. I'll make it cyclical. I promise to give back and spread the love.'
"Ever since I made that deal in my heart, I've been trying to, throughout my life to make good on that promise," says the soul rocker.
Given the conflict in America in recent years surrounding The Dakota Access Pipeline, he says the Adani Coal Mine certainly struck a chord for him, encouraging him to join on stage.
"It reminded me of the plight of the native people in my own land so I acted. It's all part of my own personal deal with my own spirituality. I have to give back."
Does the singer-songwriter see his involvement as part of a responsibility of those in the public eye? Nelson's perspective on this is in itself philosophical and reflects his outlook on the world: to simply respect others and their decisions in life.
"Responsibility is a funny thing," he explains.
"I mean yes, I do believe that people should be responsible for some things; I think for their families, for the wellbeing of their community around them.
"I don't know if it's an artist's responsibility necessarily to do anything. Art is a subjective thing. I mean there could be an artist who's whole thing is they don't give a shit about anything.
"It kind of depends on the type of person you are; as an artist or as anything in any walk of life. Are you somebody who is going to be involved or are you not? I think that's a philosophical question that people have to answer for themselves."
His participation on stage is not the first time Lukas has used his public stature to encourage positive change as he has backed his father, Willie Nelson, against angry conservatives when he has vocalised his political preferences. The apple hasn't fallen far from the tree for Lukas and Willie Nelson.
"You know dad has always lived from his heart, that's where I live too," said Nelson.
Adding to an already extensive list of achievements, the 30-year-old played a pivotal role in the sound track for critically-acclaimed 'A Star is Born'.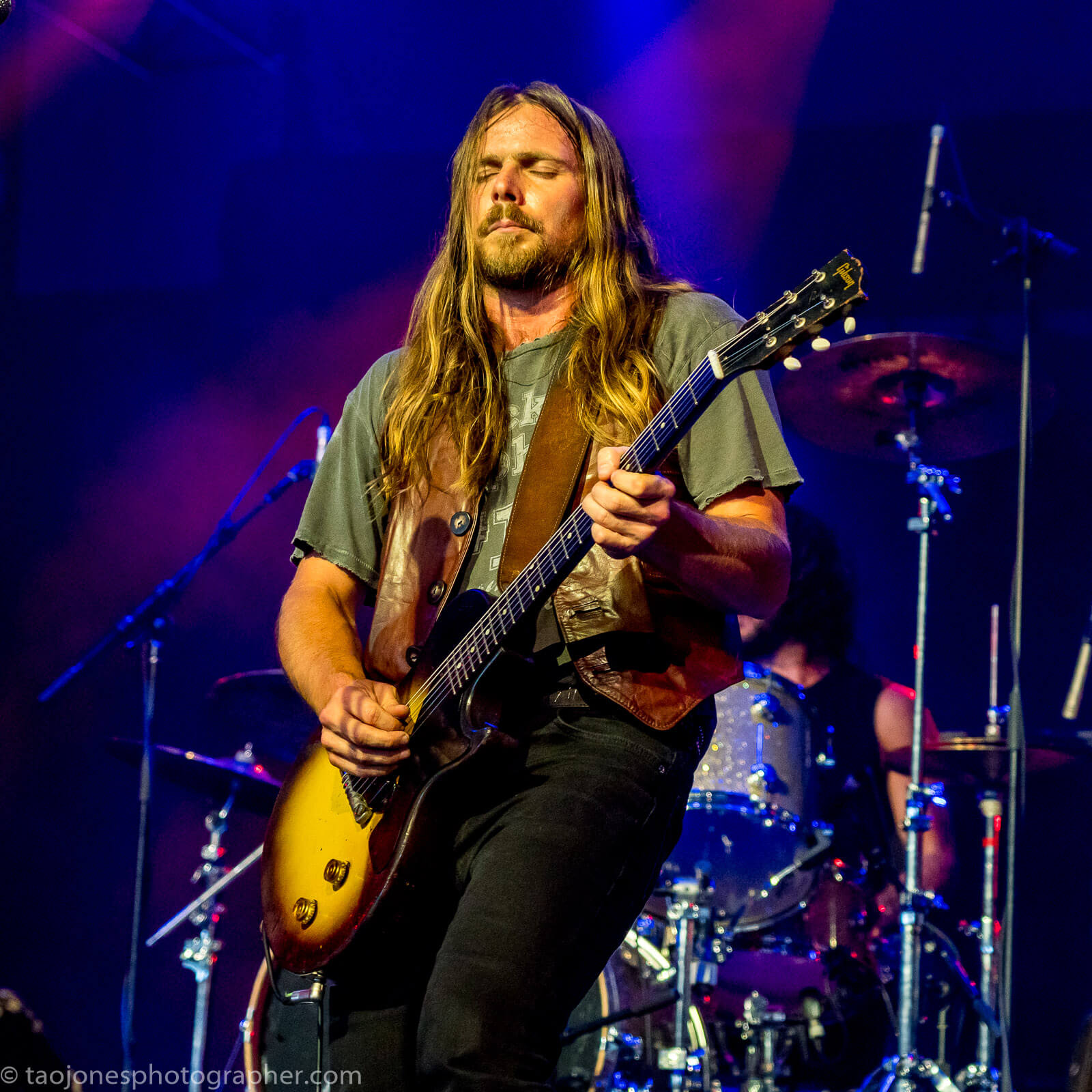 Describing his music as country-soul, he draws parallels between himself and main male character Jackson Maine.
"I think for Jackson Maine, that's the type of music that he plays," says Nelson.
"It's rocking but it's really soulful. It's a soulful sort of sound, and that is a common thread between Bradley, Gaga, myself and all the musicians that were part of the film. When you have that it's going to be good no matter what."
Nelson worked closely alongside Lady Gaga throughout the soundtrack's production, with the pair crafting songs such as 'Is That Alright' and 'Look What I found', to name just a few.
'Is That Alright' explored Gaga's depth and range exquisitely, and demonstrated a raw, emotive side. The song, a perfect fit for her voice, was written by Nelson specifically for Ally's character.
"I could just see her belting it out and she did," he says.
"We wrote that one together. With a couple of other writers in the room too. I brought that idea in the studio and we all collaborated on that one. I was really happy with it.
"'Look what I found' was another one. I actually had a reggae version of that song that I did a long time ago but it was totally different and I never released it. I had this thing and I was like oh what if I flipped the chorus of Look what I found.
"That's where the other guys helped me and we really kind of changed the whole thing. We made it into a song with that Look What I found chorus in there. It kind of a reminds me of a Tom Petty song but then it turned into this funk pop thing. It was awesome. There were some great amazing writers in there," says Nelson.
This is not the first time Nelson and Gaga have collaborated, having worked together on hit song 'The Cure' in 2017.
The pair's creative chemistry has proven itself yet again with fan-favourite 'Shallow' taking home the year's The Golden Globe Award for Best Original Song from the movie A Star is Born.
The musician says he can't wait to return to Bluesfest this year.
"It's one of my favourites things [Bluesfest]," says Nelson of the five day festival.
"I've been there four times. I know Peter Noble well and he's been good to us, it's a good relationship. He's very conscientious. His festival is very conscientious. They do a really good job of having the native people represented and I'm glad we did that rally there."
Looking forward to catching Lukas Nelson and his band Promise of the Real at Bluesfest in April!
Nelson was born to be a Rockstar, blessed with an energetic and intoxicating stage presence to accompany a wonderful voice, it's sure to be another brilliant performance.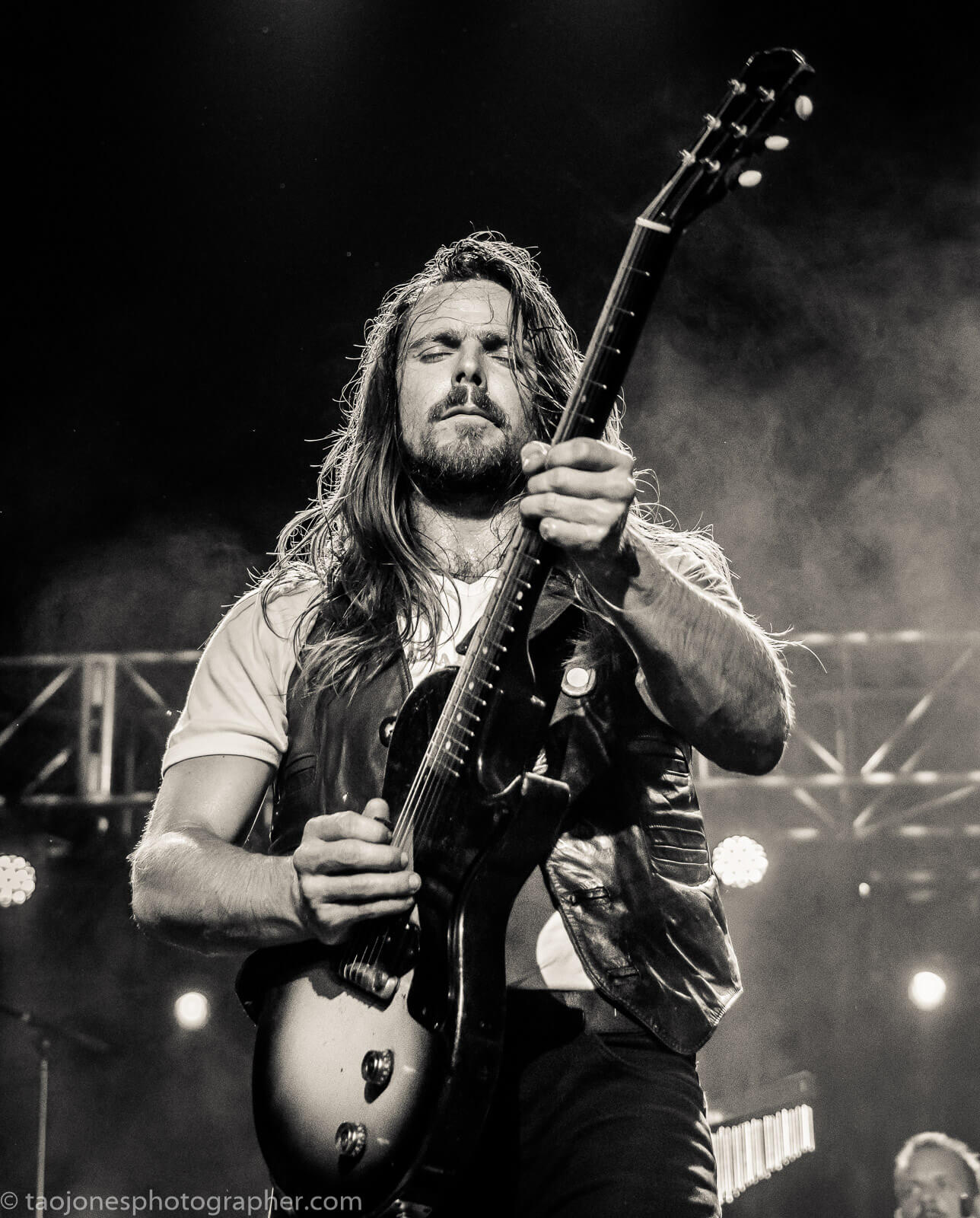 The group will be performing over three nights of the festival, but if you can't make it Blues be sure to check out one of their shows below!
Tues 16th April: Meeniyan Town Hall- Meeniyan, Australia
Weds 17th April: The Corner Hotel- Richmond, Australia
Thurs 18th April: Factory Theatre- Marrickville, Australia
Sat 20th – Mon 22nd April: Byron Bay Bluesfest, Australia