With a penchant for reflective and pensive lyrics, Hollow Coves new single When we were Young is quintessential indie-folk.
Opening with light drum kicks before introducing the acoustic guitar via soft strumming and orchestral harmonies, When We Were Young evokes a strong sense of nostalgia, throwing back to simpler times.
"When we first started writing When We Were Young the melodies lead us to reflect on times from our youth. Missing the simplicity of life back then," said bandmates Ryan Henderson and Matt Carins.
The Brisbane duo share an insightful perspective on life and living in the moment; appreciating all that is now as well as all that has been.
"I think that's something that a lot of people can relate to. As you get older things get harder. Life gets busy. However, as we continued writing we realized that we didn't want the message of the song to end there. I think people can often get so caught up wishing things were the way they used to be that they don't realize how beautiful life can be in this moment. Right now. Life can be beautiful in every season. As you get older there are so many new and exciting adventures that weren't available in previous seasons of life. Even just having that change of perspective can make such a difference."
The duo have built a strong fan following since the release of previous works such as Coastline and Home which have collectively amassed an astounding 30million streams and counting.
Much like Coastline, the latest single strikes at the heart of its listeners, inspiring adventure and reflection. The song is gentle in its vocals and recounts of times past while encouraging people to look at the future with excitement.
We found joy in little things
Like imaginary scenes
Oh I miss the way we were when we were young
…
But now we're older
And we feel the world at our feet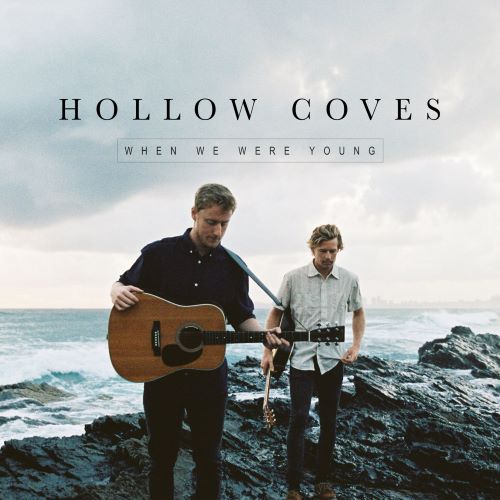 The vocal work on their new release is astoundingly comparable to Chris Martin, giving us flashbacks to Coldplay's acoustic work. It's wind-in-your-hair road trip sort of music- and we love it.
In addition to releasing their new single, the two-piece band have also revealed the title of their upcoming album; Moments which is due for release on 18th October.
The group will be touring Europe as well as the UK in November, with Alex the Astronaut confirmed as support. You can check out the full list of tour dates here.
When We Were Young is classic Hollow Coves and is guaranteed to woo you down memory lane.
Check it out below.