As red and blue lighting collide, shapeshifting into pink and purple hues amid a smokey stage, a blonde haired fae donning a dream-style ensemble greets a vine covered microphone and an excited audience. 
Laurel's recent performance at The Zoo in Fortitude Valley was an incredibly ethereal production filled with fan-favourites, dancing and a good spot of banter. 
If you can't tell already, I LOVED this show. Read on for some unreserved adoration.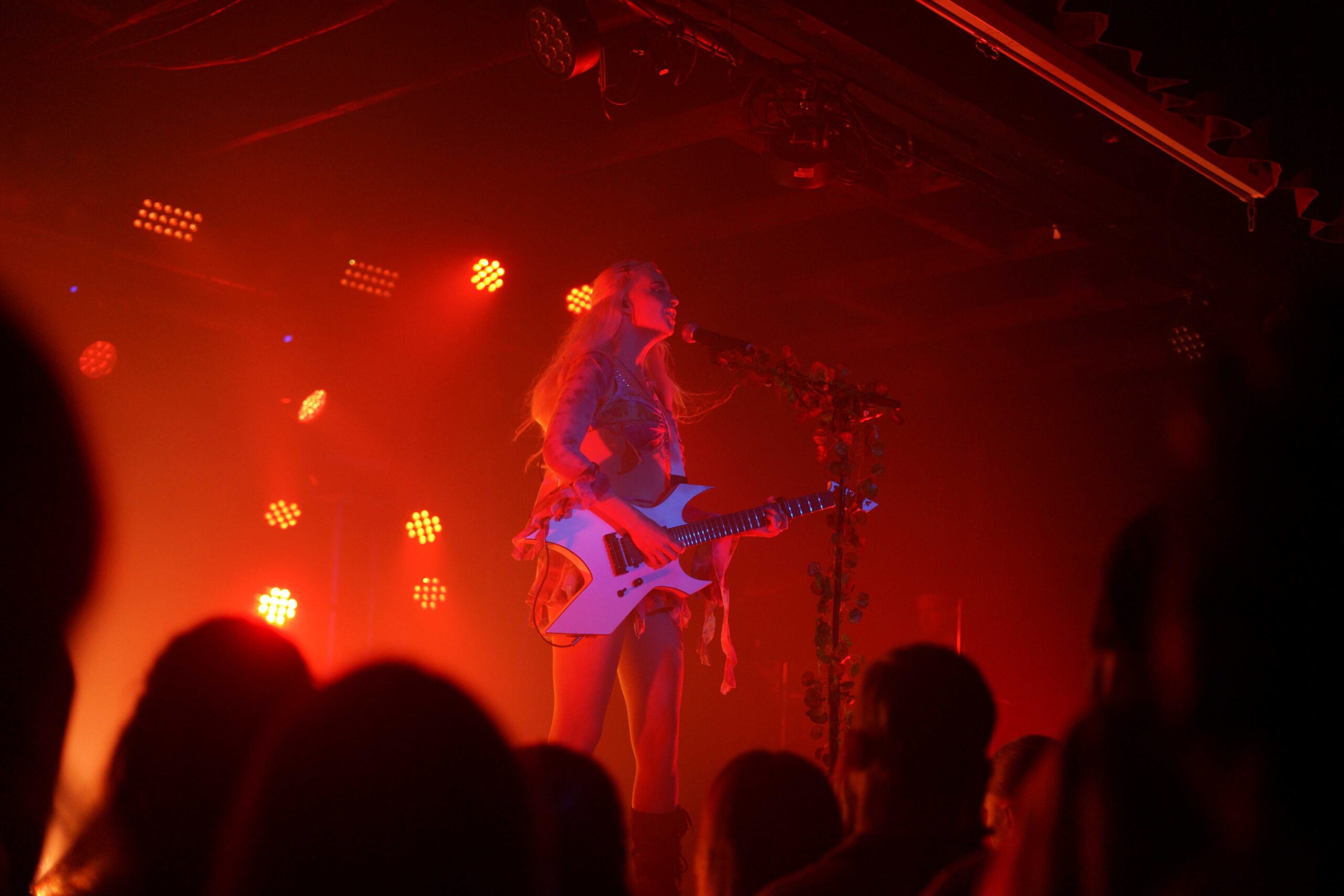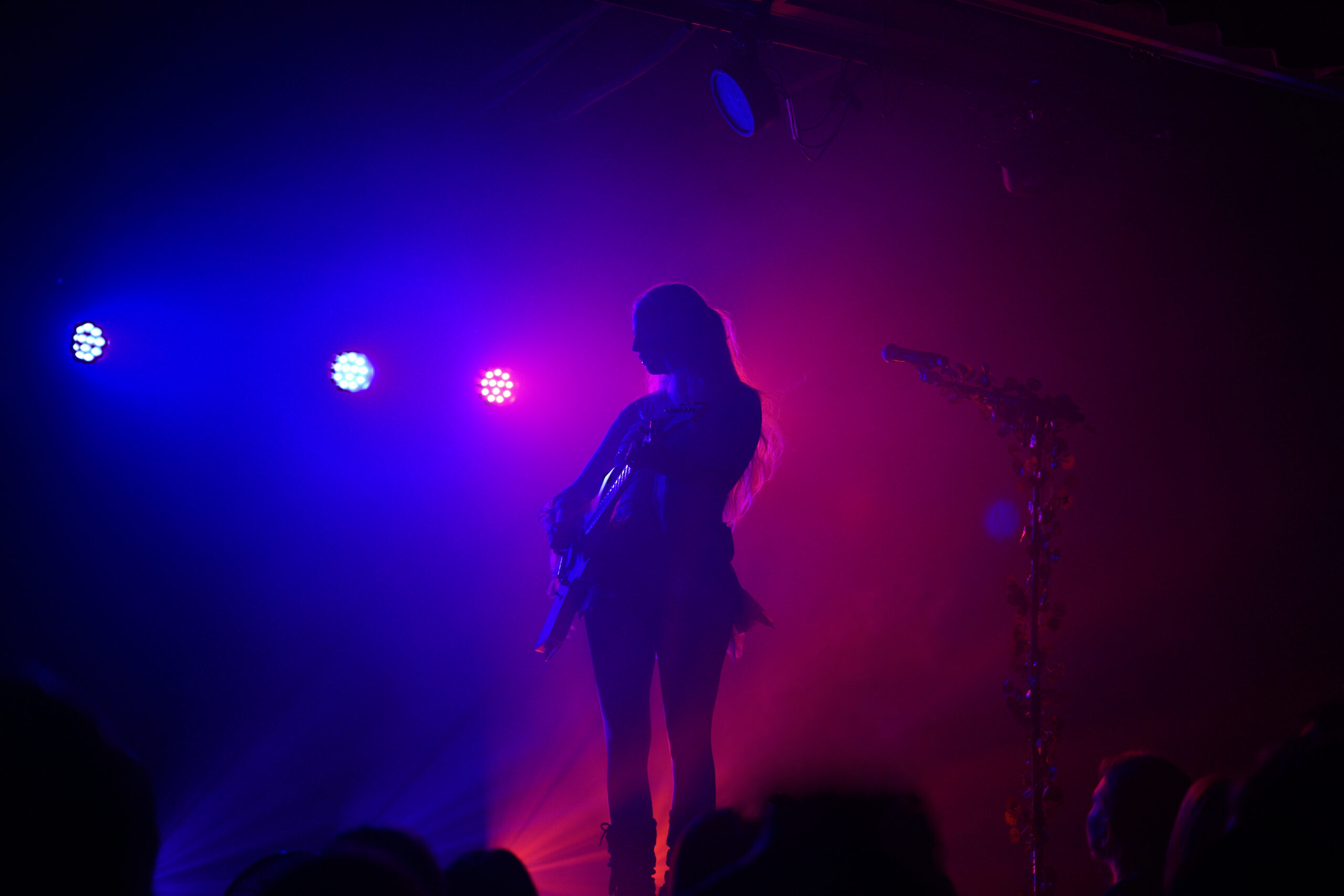 The set's opening tracks Wild side and Life Worth Living, immediately set the tone for the evening, with both tracks being met with a resounding "yesss!" from the audience within the first few chords. 
Laurel exudes cool. Aside from her ethereal aesthetic and the fact her guitar looks like a pencilled drawing having  magically come to life, her humility and genuine connection with the audience is something special.   
"Thank you so much for coming to my show," she said before excitedly spotting someone wearing a hoodie from her merch line.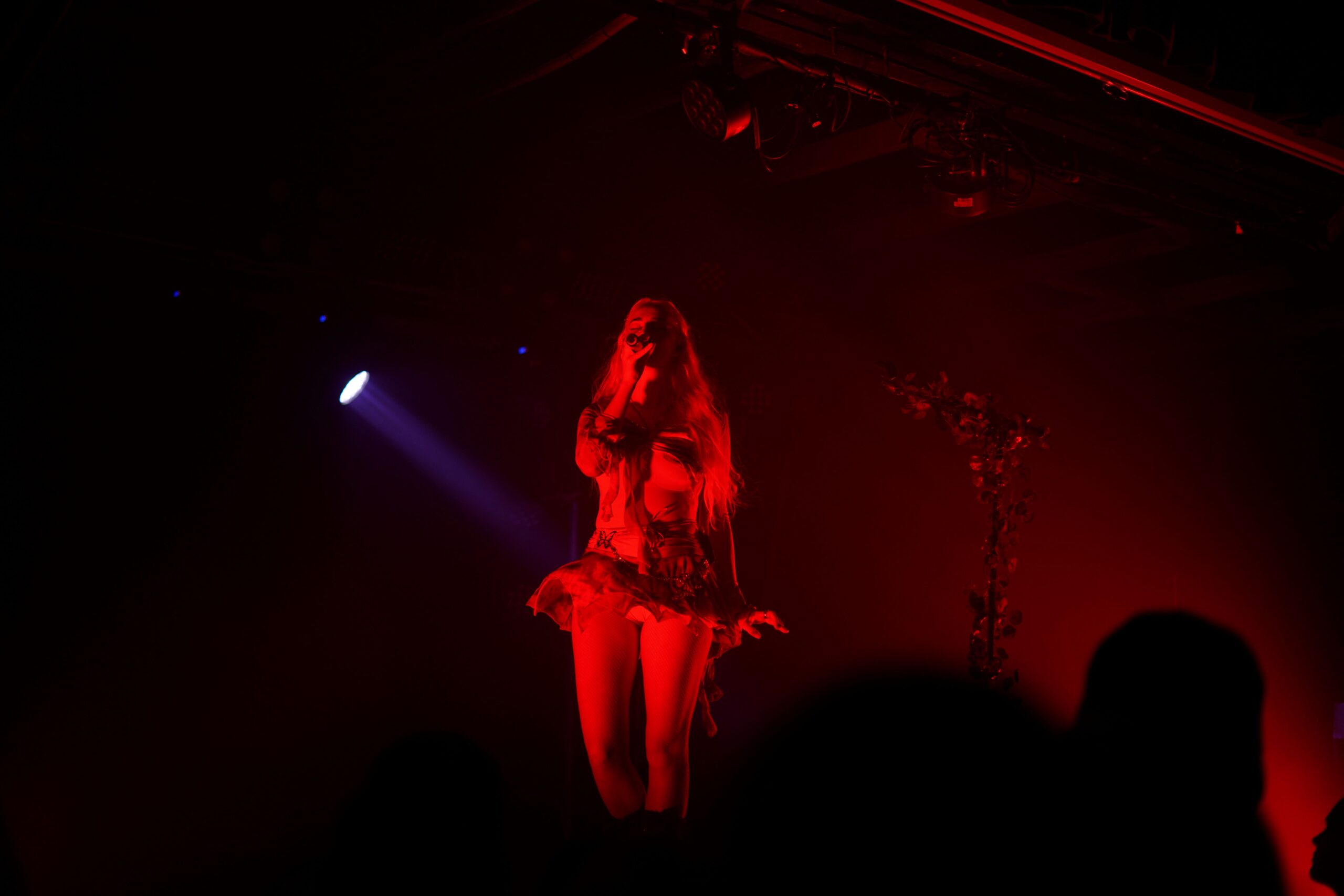 "I hope you enjoy this next lighthearted vibe, it's the only time you'll get it for this set," she continued, playfully teasing the crowd as she introduced the third song of the evening, You're The One, from her 2021 album Limbo Cherry. 
Next up, Adored. 
"This one has some attitude," she said before diving into the track, with the bass championed to the point you could feel it in your legs. The energy and attitude in this track was infectious, moving its way from its performer into the enraptured audience.
The pared back instrumentals and vocals, before unleashing the chorus; cinematic. 
Laurel then declares that she only took about half an hour to write that track so by this point I am simply deceased by the talent. 
Appetite precedes Sun King, showcasing her diverse ability in songwriting. 
While Appetite channels a playfulness, Sun King displays her wide vocal talent, focusing on story-telling through soaring notes that ooze emotion.
Same Mistakes, always a classic.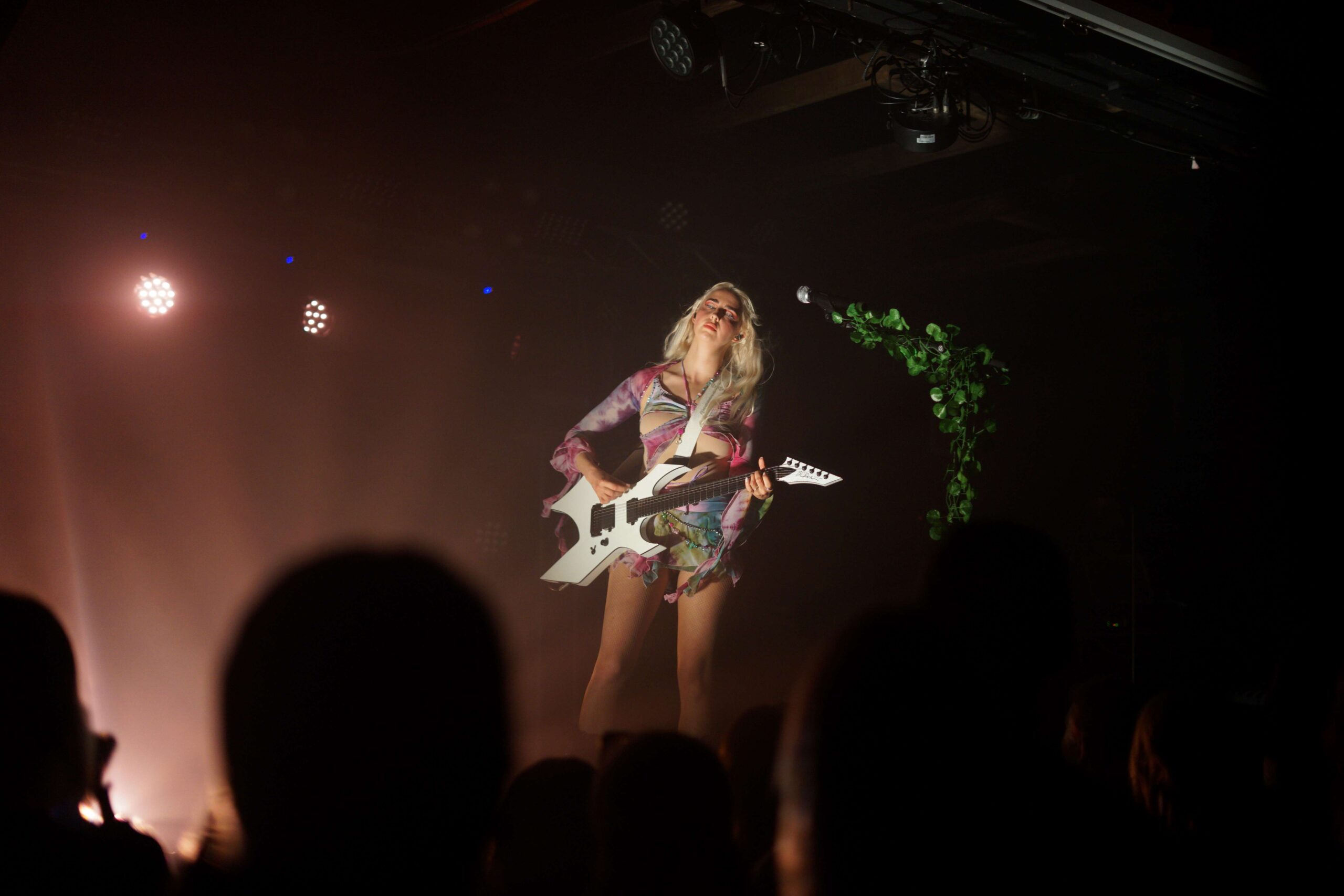 Continuing to play with the crowd, Laurel addresses the audience, "This next one is slower and heartfelt. Next we party, but first, sadness." 
The following tracks, Let Go, Change and Obsessed saw the artist move from heartfelt solemnity to high energy, working the stage accordingly. 
Rounding out the show with Best I Ever Had, she jests at the routine of an encore, encouraging attendees to indulge in the fun. 
"This is my last song. Supposedly. It's been lovely to be here, this Australian tour has been wonderful and I can't believe you know the words to my songs!"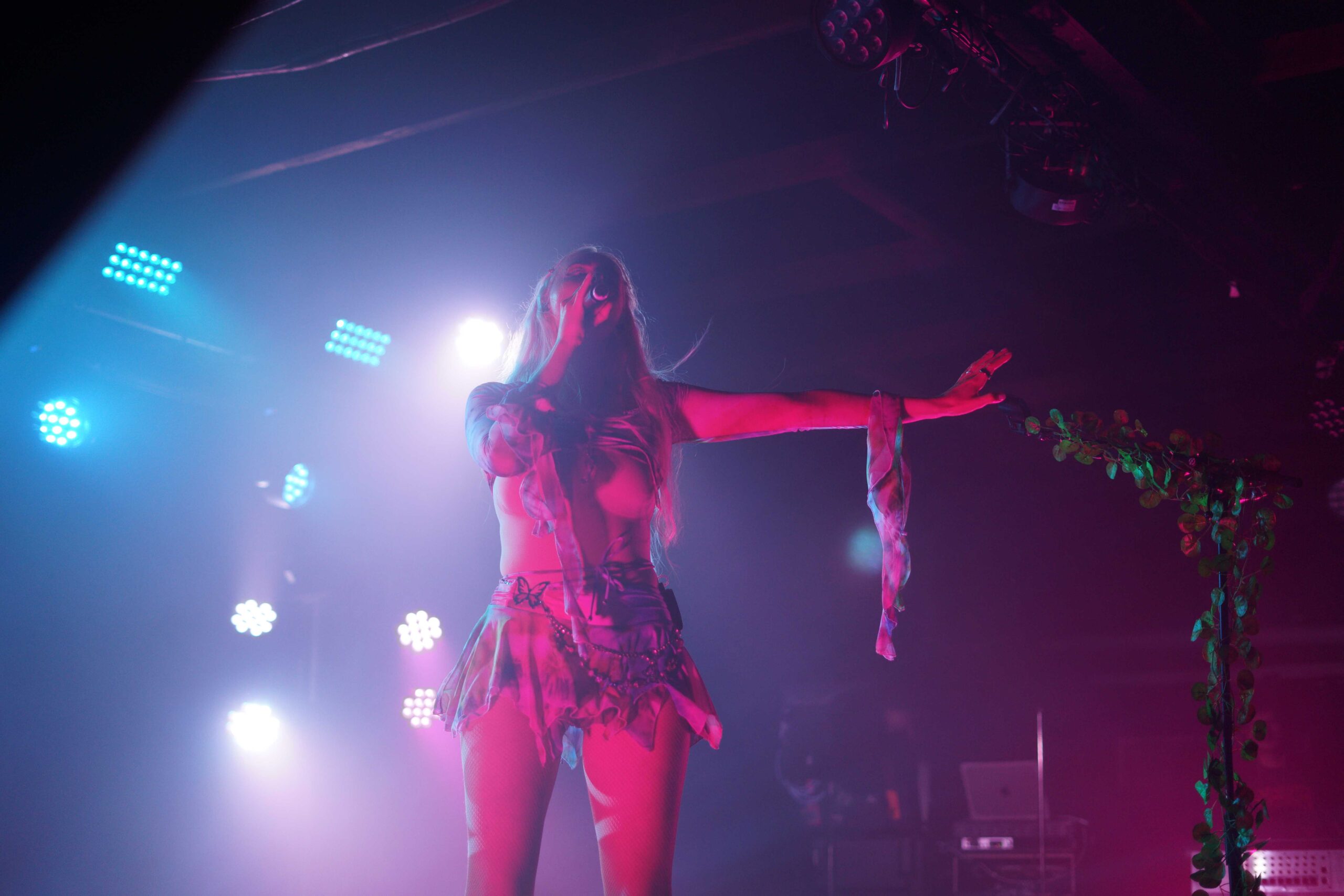 Extending her thanks to her crew, from Harry who 'does everything', Nathan on sound, the lighting team and support act Mikayla Pasterfield, she is gone from the stage for mere moments before the demands of an encore fill The Zoo's walls. 
Bounding back in front of the chanting audience, her final two tracks of the evening needed no further introduction after proclaiming, "I did a collaboration with Flume, you might know it."
I Can't Tell lifted the roof off the building. Not sure if it's come back down.  
Saving the best for last, Scream Drive Faster kept in line with the high energy of the room, with the entirety of the audience singing the lyrics back to their writer.
Laurel's recent performance on Wednesday May 3, was nothing short of phenomenal. 
Ensuring a diverse selection of popular tracks from across each of her albums, the formulated setlist felt more like an anthology, with every song spotlighting one of Laurel's many musical talents.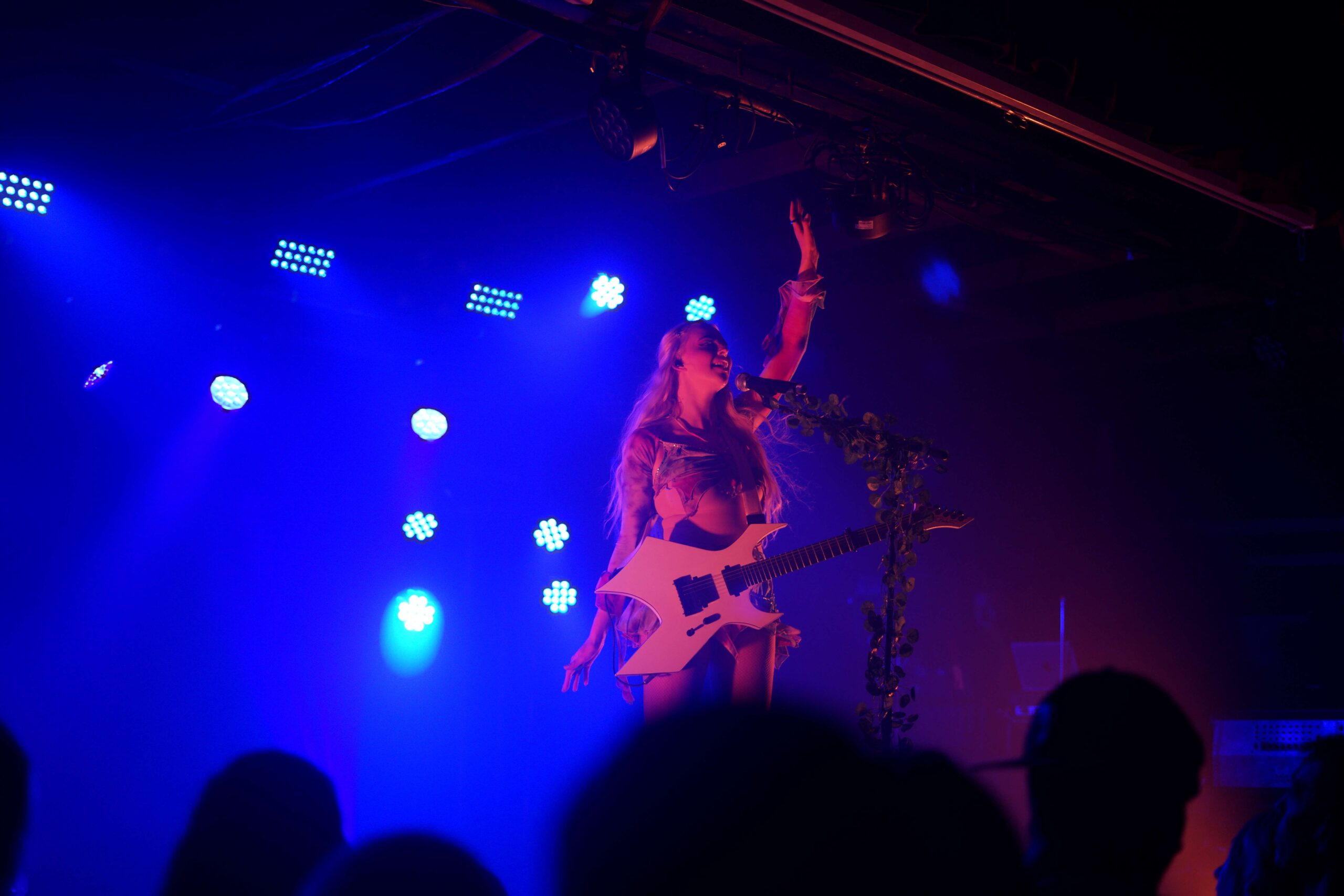 All images by Lachie Storie
Words by India Marx