Currently touring Australia promoting their latest album Smooth Big Cat, Dope Lemon's sold-out Brisbane show at The Tivoli was a dreamy haze both visually as well sonically.
Walking on stage in front of large illuminated yellow letters reading Dope Lemon, Angus Stone and his band were immediately met with applause. Accompanying the lemon themed sign, a stream of light casting a multitude of colours formed the backdrop creating a perfect visual representation of the psychedelic nature of the band's music and the night to come.  
First up was debut album Honey Bones' single Stonecutters. The song dripping with a distinct Angus-flavour, reminiscent of his previous works.
How Many Times brought through a darker theme and preceded fan-favourite Marinade. The spoken-song, immediately identifiable in the intro guitar riff.
"Well do you want me?" he sang the opening chorus line to the audience, almost encouraging a response.
A resounding yes coming in the form of a returned chanting of lyrics.
Hey You brought the band's infamous cats on stage, moving with all the smoothness you'd expect; real life Smooth Big Cats. The felines have become a signature staple in each of the band's shows and add another layer to an already visually-encompassing performance.
Coyote added a country-western feel to the evening, embellished by the band's get-up (complete with wide-brimmed hats and all) while Lonely Boys Paradise looped instrumentals paired with melancholic lyrics was trance inducing.
"I haven't played this in three years," Angus addressed the audience as he introduced another member of the Honey Bones family; Fuck things Up. Angus, normally known for his smooth, mesmerizing vocals demonstrated his talent as he sang with reverberation.
Honey Bones was followed by another dreamy Smooth Big Cat number; Salt and Pepper. Both tracks painted a hazy scene before lending centre stage to the guitar. The song's shared formula forming a bridge between the band's two albums.
Bringing the vibe back up with Home Soon, guitar riffs and flute solos had bodies moving as they closed out the set and disappeared from the stage. The exit was short lived with the group returning to perform hit-song Uptown Folks, giving the audience exactly what it wanted.
Dope Lemon's latest album is a testament to Angus's genre malleability, demonstrating a clear understanding and respect for folk, blues, rock and psychedelic beach rock.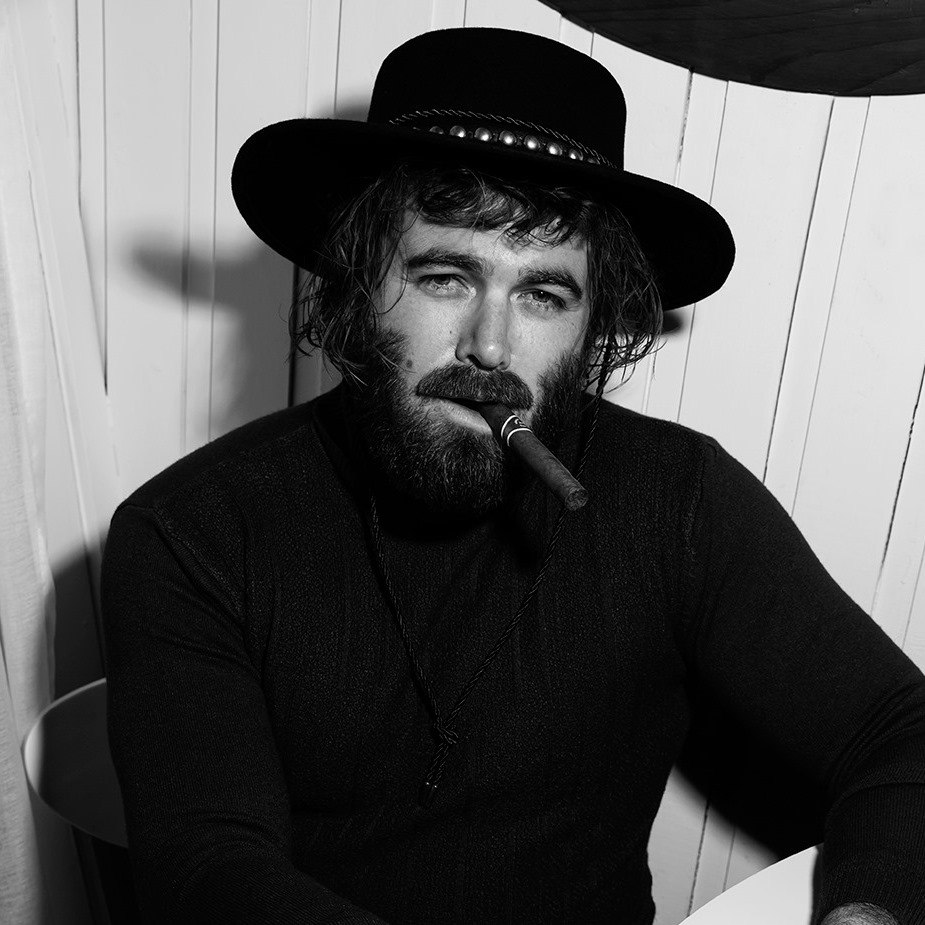 Although on the road promoting the new album, Dope mixed a large portion of Honey Bones into the set list. It worked well and demonstrated a shift in the creative workings of the band since their first album. The mixture of both albums arguably showing influence from artists such as the likes of Neil Young while some of Angus's smooth-spoken vocals drew brief glimpses of Lou Reed.
Dope Lemon's Tivoli performance was an all-encompassing one which lifted you up into a dreamy landscape. Safe to say we've had Smooth Big Cat on repeat since.
They've still got some shows left before heading over to Europe so be sure to get your big cat paws on some tickets!