Words by Natalie Turner
Monday blues don't stand a chance against Blue Velvet's latest release It's All Gravy.
Regardless of mood, weather, relationship status or even being woken by your neighbour who plays his trombone at two in the morning – Blue Velvet's It's All Gravy has a happy-go-lucky rhythm ready to sooth your soul.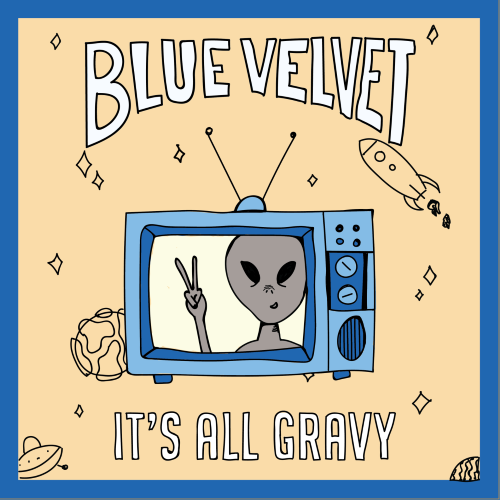 An immediate foot tapping sensation will take over as you let the rhythmic guitar put you in a trance of bliss. But It's not just the nostalgia of 90's punk rock that will get you feeling giddy, lead singer Samuel Bauermeister is guaranteed to ignite a warm fuzzy feeling with his luminous vocals while the band's echoing "uhhh huh's!" makes it feel as though the world is on your side!
The love story between the instrumentals and Bauermeister's vocals is so catchy it'll have you humming the melodic beat for hours, placing an extra skip in your step for weeks to come. This is a track of nostalgic beauty that will take you back to your happiest memory and hold you there. Basically – you should stop what you're doing, have a listen to It's All Gravy and let it remind you of the simpler things in life – a cold beer and a ripper tune!