It's been a little over a week since singer songwriter Marét released her first EP; a six-track narrative that inspires its listeners to push through and in her own words, "surrender to joy". The collection of songs takes listeners on a journey of self-reflection through the themes of identity, surrender and joy.
"I'm really glad I didn't rush it out," says Marét of the release.
"I'm glad I took the time to craft the songs and record the vocals the best way I could. So I know it is absolutely my best up to this point. I feel really proud of it and I really hope it resonates with people."
Fans were given a tasty morsel of what to expect from the debut after the release of her single Vertigo; anupbeat song which makes you want to move who's lyrics have a far deeper meaning.
"With all my songs, I want to have a strong message behind the music. Vertigo is about feeling like you want to give up and something coming along to help you keeping going. Taking one more step up the mountain and not be defeated. It's a song to motivate you to keep going in a really joyful way, not in a macabre or depressive kind of way. It's really to surrender to joy rather than to keep feeling like you have to fight everything. Try and get your way through it with joy," she explains.
The song's accompanying video clip features a solo dancer sporting a panda mask and acts as an intricate exploration of identity. The dancer's choreography is unrestrained and fluid, symbolic of the song's underlying theme of freedom.
"I wanted to explore identity through the video clip and I'm really interested in the masks that we wear in our day-to-day lives," says the Canberra based artist.
"Life can be really challenging and sometimes you need to put your armour on to go out into the world. But I think it's getting more and more extreme and I think we're really covering up ourselves and we're passing it onto the next generations. It's becoming normal to not be revealing our true selves. So, I wanted to look at that theme in the video clip but once again do it in a really fun way. In some ways there's a bit of a juxtaposition going on because it's talking about hiding but then it's saying it's okay but eventually we want to reveal ourselves as who we really are," says the songstress.
Preceding Vertigo was Perfectly Imperfect, which also features on the EP. The song acts as a strong response to its predecessor. While Perfectly Imperfect explores the day to day pressures of achieving perfection, Vertigo is a strong swipe back as it encourages people to keep doing their very best. The EP's six tracks continue to elaborate on this story, with each song acting as a remedy to the another.
"For me, music is about story and it's about people being able to see themselves in the story. To hear what's a reality for them. I think you were right when you said earlier that music is insightful. Sometimes when you hear a song, I often think, 'Wow that's exactly how I'm feeling' but I never saw it in those words or heard it in that melody. Then when you put it together and you hear it, you think 'oh someone feels how I feel' and then we're connected. I think we're longing for connection. We're longing to find the similarities in each other. I think music is a wonderful tool for that. A wonderful gift actually."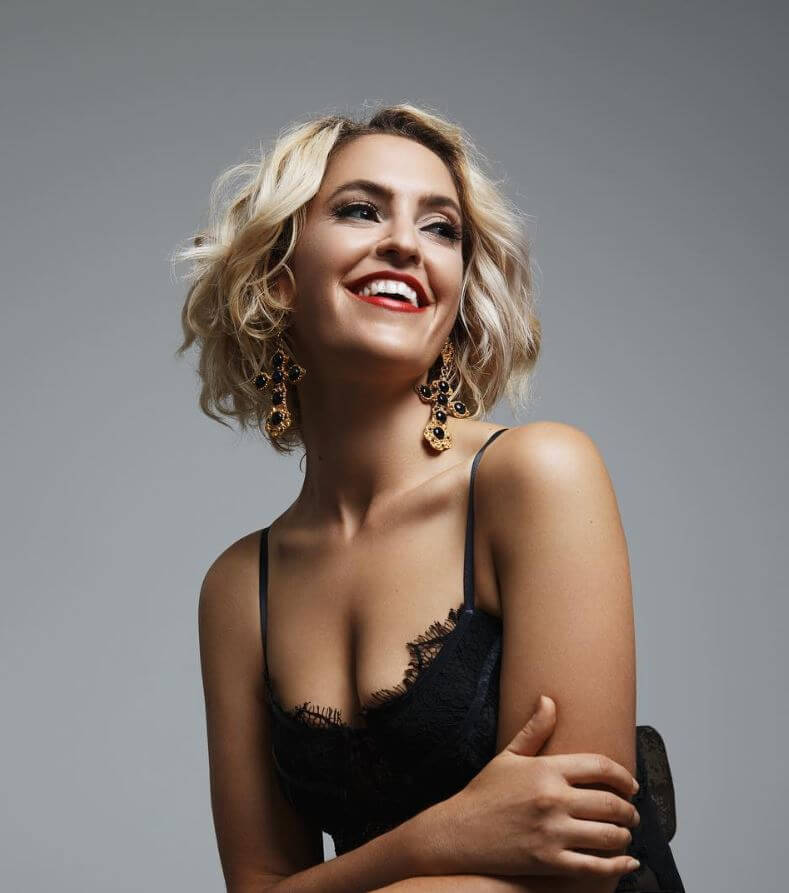 Coming from a musical household, Marét has been performing and creating for as long as she can remember and says it's been a huge constant in her life.
"I'm in for the long haul," she says.
"I came from a household that was very musical and encouraged music. So, from a young age I was really encouraged to be creative and I was exposed to lots of different genres."
Having grown up listening to greats such as Elton John, Stevie Wonder, The Beatles and Whitney Houston, she's inspired to carve her own signature sound and be fearless in her creativity like that of modern-day artists such as Lady Gaga.
"She's incredible," she says of Gaga.
"What I love most about her; she is fearless in her creativity. She's not bound by genre, nor by what she's done previously. She's just exploring music, stories and experiences so I'm definitely getting a lot of inspiration from her.
"I think that's what makes an artist unique and relatable is when they bring their authenticity through their story. I think that it's a fusion of all the things you've heard and things that have inspired you to this moment. It's exciting when artists explore that, rather than trying to mimic someone who has had certain success or putting themselves in a box."
Already inspired to get creating again, 2019 is set to be a busy year for Marét!
"I would definitely like to get out and play live! I feel very at home on the stage and I am creating a live experience that is hopefully a little different to what is around at the moment. I want it to be a really immersive experience. So hopefully that's going to happen sometime this year. I want to get back in the studio as well. I'm already writing the next thing, whatever that may be; an EP or an album. I definitely feel more inspired than I've ever felt. This is definitely only the beginning and hopefully there's lots more exciting things to come."
Looking forward to seeing what the year ahead brings for Marét!