Thandi Phoenix
is embodying the bird for which she is named and rising anew. Having shifted to a career as an independent artist, she is giving herself the space to truly reconnect with writing, music and herself. Her latest tracks
Hot Sauce
and
Take It Back
are a superb reflection of the success of this reconnection
.
In short, Thandi is reclaiming her musical throne and knighting all genres in the process.    
To celebrate her latest release Take It Back, Marx Music had the pleasure of speaking with Thandi for the first time since 2019 about the moves she made to allow her creativity to flourish and the importance of writing for your own happiness, first and foremost. 
MM: Thandi! How are you going? Congrats on the release of Take It Back, it's an epic track. You've definitely got an edgier side of you that's coming out to play and I am here for it.
Thandi: Thank you, Feeling like a baddie, I'm harnessing all the energy.
MM: Absolutely! But also, an overdue congrats for the release of Hot Sauce in February. There's something I'm really noticing about your new tracks and just to throw back for a minute, I had the pleasure of having a chat with you at the Arias in 2019 and one of the biggest things that you were saying was that you just want to make sure that the music you put out is always something from the heart. That, of course you're stoked if people love it, but if it's something that you're happy with within yourself, there's nothing that can top that.
Now with your new music, you've said that you were sick of putting out music that was for other people, you wanted to do something that was for yourself which led to the birthing of this new work. Now with Take It Back, it's like, you're here! You're reclaiming Thandi Phoenix. Can you walk me through how it all came together?
Thandi: Yeah, absolutely. I mean, first and foremost, I got into music because it's something that just feeds my soul and that makes me feel so good. But also on the flip side, being a listener of music makes me feel so good so it's this back and forth, a mutually beneficial thing for me. So, when I was releasing music with a label and you know how it is, things just happened along the way where I wasn't able to do everything that I wanted to do. 
I think this new EP and the new music that I'm putting out is just like a rebirth of me. I fell back in love with writing because there was a period of time where I was thinking, this stuff is not seeing the light of day so what am I doing this for? So this whole EP is where I fell back in love with that process and just experimenting and trying new things. I'm so happy to get it out and I'm in love with music. If it connects with people, great, but if it doesn't, I'm still happy!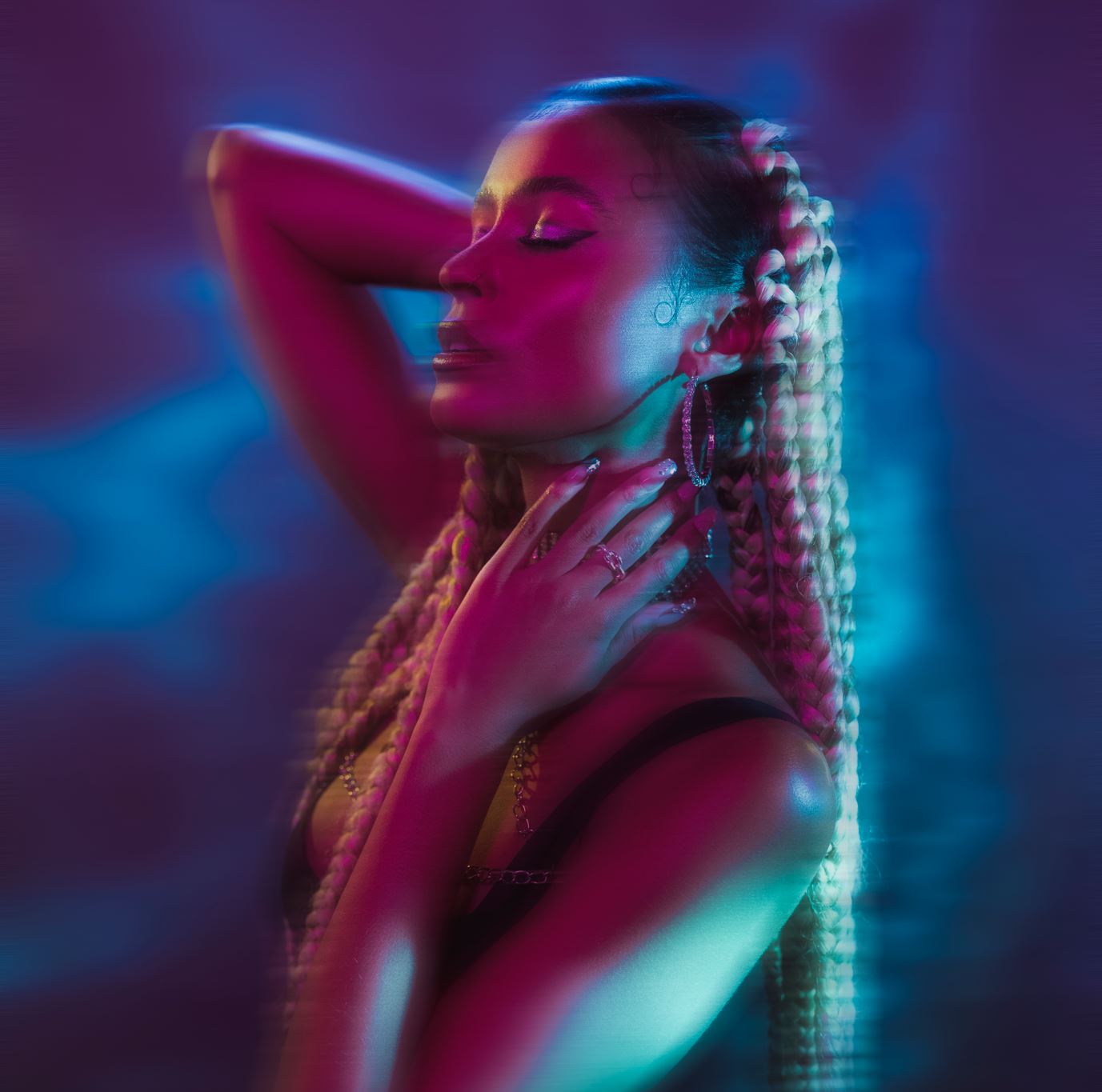 MM: That's what it's all about, right? 
Thandi: I think it has to be! I mean, as a creative person or as anyone, I think you need to make yourself proud, first and foremost before anything else because at the end of the day, you never know how something's gonna connect. If you're not connected to what you're putting out, then it probably isn't going to do as well as you'd like it to.
MM: For sure. I mean, people pick up on the authenticity and they can tell if it's genuine or not. 
Thandi: You've got to rock with your own stuff!
MM: A bit more on your upcoming EP Rebirth, what else can expect of what's to come?
Thandi: I was able to experiment a lot more, tap into a more R&B side, what I love to do! Obviously it's still dance music and I still have very strong pop elements in what I do, but I've got some beautiful songs on there where I was able to collaborate and work with some friends again.
I've worked on another song with Vetta Borne and I just love writing with her so much. It's so good when you can work with your friends, there's just that real ease and that ability to connect is just so, so, so easy. I went to South Africa last year and I collaborated with some incredible artists and producers over there so we got some flavours from all over.
MM: I'm so excited to hear it, Take It Back is another essential for the playlist so I'm pumped to see what else is in store and what you're drawing from. 
It's bizarre, because a lot of the stuff that I write is from experience, but then sometimes I'll write a song that's kind of been in my subconscious and don't realise until it comes into full effect in life. So I wrote that song before my breakup. But then I went through my breakup and it was kind of crazy because it was about going through something with someone, continuing to give yourself to them and the moment when you emotionally cut those ties, so that you can find the strength in you again and build yourself back up. 

-Thandi
MM: You've also got a show coming up celebrating the phenomenal Aretha Franklin! 
Thandi: That's gonna be so freakin' epic. Montaigne's doing the show, Emma Donovan, Thndo and Ursula Yovich. Jada Alberts will be doing the narration. It's just gonna be all about Aretha Franklin. Going through her catalogue is just insane, you could spend weeks. So we're opening at the Opera House and we'll be doing two shows in Sydney, two in Brisbane, one in Melbourne. In Brisbane in June on the 20th and 21st. Amazing musicians as well, the band is going to be fire!
MM: I am going to be there! So with Hot Sauce, I love the fact that you were just in the studio and you just threw down this rap and it's just like, it's what stuck.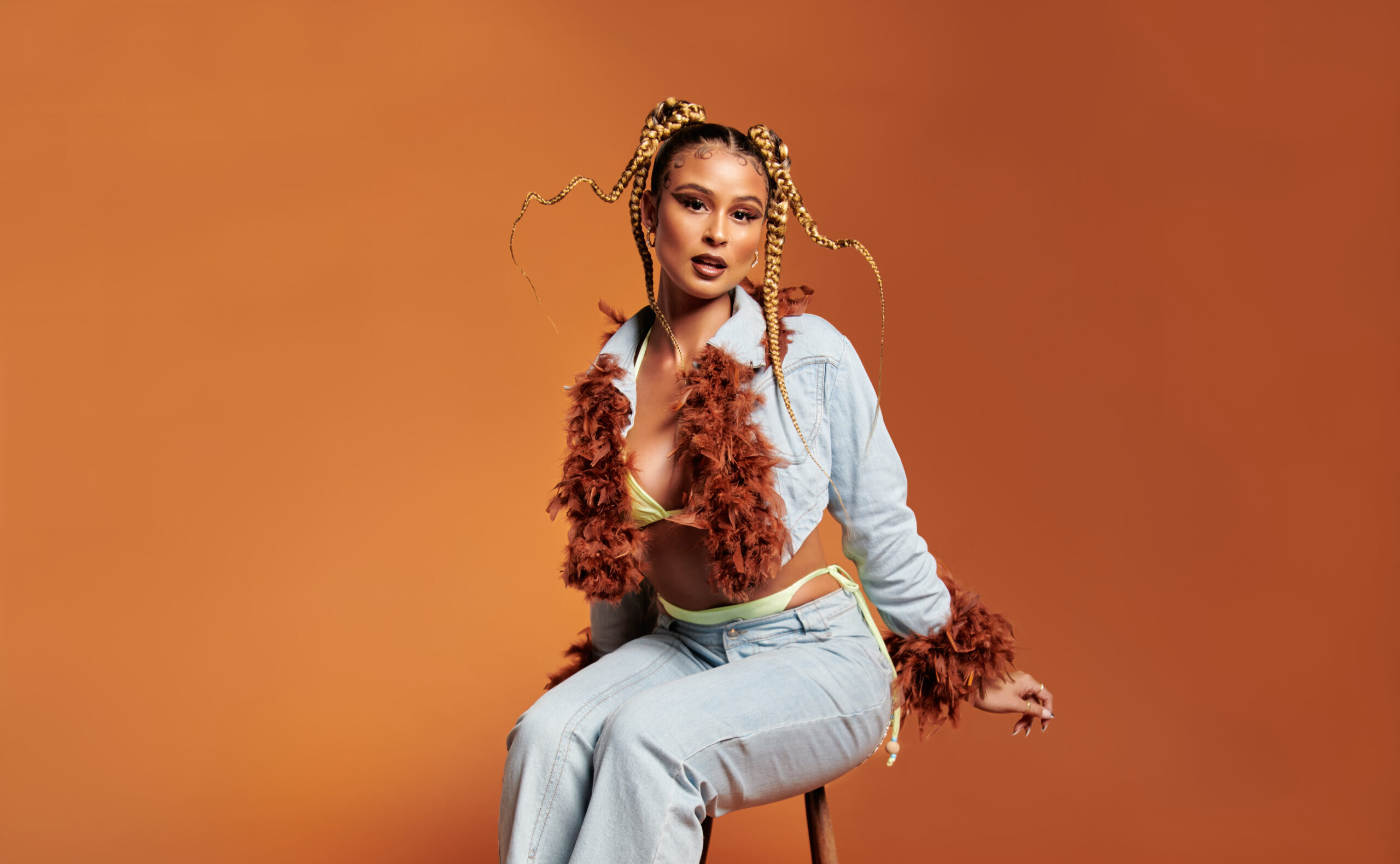 Thandi: Aaron and I had been writing together for years and we've always loved working together, it was so funny because we'd literally written one song then we had a lunch break, bought some chicken, some chips and of course hot sauce. So I had my extra hot sauce and like, it was just a laugh like we went in and he had these beats and he played it to me and I was like that's fire. I'm a melodies girl first. So I'll just get on and see whatever comes out. So that came out and when we listened back, we're actually like, hang on a minute.
It was like a summertime feeling and that feeling of being free. The label stuff had just finished and I was just digging it, hyping myself up. Because again, even if someone else doesn't think you're shit hot, if you do, that's all that matters. 
MM: We're coming full circle because that's exactly what you were saying last time, too. You've just got to be happy with what you're doing within yourself.
Thandi: Definitely, that message has never changed for me because no matter what you do in life, happiness comes first. That will just shift how you see the rest of the world.
MM: This interview is getting tricky because I just basically want to like, obsess over your whole music catalogue, but I suppose I should Take It Back, no pun intended, to your latest which is about you reclaiming your power, reclaiming your energy from someone who has wronged you. Must've been a cathartic track?
Thandi: Yeah and it was so fun to write. I had a session with Maribelle Añes and Devin Abrams, and this one as well, again, was about the melody! Melody came first. Plus it's just super moody, so it just put us in that place. We were talking about friends who'd been in relationships and relationships that we'd been in, where we've been wrongly done by. I love an empowering track. So it's like, yes, this person has taken this from you, yes, you have lost yourself along the way, but now is my time to bring it all back and to reclaim my power, to cut those ties from people and things that are no longer going to serve you. That's all that Take It Back is about. Harnessing that power and reclaiming that energy of yours and not allowing someone to continuously take.
MM: With your new catalogue of music, you've got these neo soul vocals, but then you're rapping and then you've got these groovy baselines that come through. You've grown up under so many musical influences, how do they come to play together for you from your perspective? You said that you're a melody girl!
Thandi: I love stuff that makes you want to dance. For me, that's the type of music that I think I will always think of. It just needs to make you feel good. That's what music does. I always want to just do what feels right through experiment and play, because it's the arts! We should create and have fun with it. I love some Disclosure, some Kaytranada, I've also been listening to a lot of African House and more. 
MM: Incredible, so lastly, one of my favourite questions, what's your key takeaway? What do you want people to think when they finish listening to Take It Back, or your upcoming EP? 
Thandi: I think it just encapsulates chasing your joy. However that looks, however that feels, morph into it, fall into it, because we are ever evolving bodies, spirits and souls. Sometimes it might get burned down to the ground, but then you're gonna come out of it as the bigger, better, brighter, new version of yourself. Fall through it, fall into it and grow with it, because you never know where it's gonna take you.
MM: Love that takeaway! Well thank you so much for chatting with me, it's been amazing!
Thandi: Thank you and hopefully not so long between seeing each other now!
MM: Well I was going to say, if you like a chilli marg, i know where the good ones are in Brisbane. 
Thandi: Speaking my language!